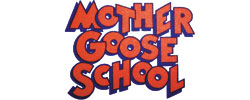 San Francisco, CA (PRWEB) March 04, 2013
Mother Goose School, an established Pre-School in San Francisco's outer Richmond district has been in business in the same location for over 62 years. During the month of March, the School will be discussing Nature, from bugs and birds to frogs and fish and their diverse habitats, including the marvelous mammals that live in our oceans. They will learn about the importance of maintaining a healthy environment, and study the affects that humans have on biodiversity on the planet. There will be plenty of opportunities for children to observe plants and little creatures. A ranger from the Park Service will come to visit Mother Goose. "Ranger Benny comes every year and brings a collection of pelts and other science finds to share with the children" explains Charles Dennis the program director in charge of School presentations.
Also in March, parents of students at Mother Goose School anticipate letters from public and private schools. The process of finding the right Kindergarten for our students is strongly supported. Mother Goose School begins with workshops for families that provide specific information about Kindergarten Readiness and how to negotiate the lottery system put in place by SFUSD. The School works closely with Parents for Public Schools. They also have a unique understanding of San Francisco Private Schools as well as a good relationship with Admission Directors and Principals throughout San Francisco and the Bay Area.
"As a parent for the past 2 ½ years, I have been extremely happy with all that Mother Goose School has done for my child. They worked closely with my family so that our child was ready for Kindergarten as well being ready for her assessment. My child was accepted to our 1st choice of School and we credit that to Mother Goose School," said a parent of a child at Mother Goose School.
Mother Goose School provides vision screening this month. This is a service provided by Prevent Blindness of Northern California and includes children 3 thru 5 years of age. "The Prevent Blindness of Northern California organization does a terrific job working with our children," explains Charles Dennis, Program Director. "They employ a simple and effective test that makes early detection easy. Parents appreciate the service and receive results the same day."
Mother Goose School partners with the USF Psychology Department every Fall and Spring, incorporating into the program pre-screened psychology students who spend 100 hours over the semester interacting with children, helping prepare for activities and reading stories. "It's an opportunity for these undergraduates to experience young children in a natural classroom setting," explains Mr. Dana Hemberger, owner of Mother Goose School. "We think Mother Goose is a great starting point for students who show an interest in psychology and education."
<br>About the company<br>
Mother Goose School has been serving the child care needs of families of San Francisco and the Bay Area as a day care and preschool facility since 1951. Mother Goose School is open to all children between the ages of two and six. The primary focus of the school is to instill in each child a lifelong enjoyment of the learning process. The school is comprised of five developmental levels ranging from nursery through Kindergarten age. Mother Goose School is open 7:00 AM to 6:00 PM, Monday through Friday. They prepare and serve a hot, well-balanced lunch each day, as well as a nutritious mid-morning and mid-afternoon snack.<br><br>Mother Goose School believes that the development of the child's mind, body and character is equally important. In order to educate the whole child, their daily program includes instruction that is based on a balanced, all-inclusive curriculum. This preschool curriculum is specifically intended to provide a firm foundation for each child in preparation for any public or private school. The daily program at Mother Goose School includes Academics, Art and Crafts, Physical Education, and Social Skills. Music instruction is shared with morning classes twice weekly. Classrooms are equipped with child-friendly music. They also offer toilet training in our nursery program and a naptime every afternoon.<br>
For more information, please visit their website at http://mothergooseschool-sf.com or call them at (415) 424-4839. They tour prospective parents with their children daily, at 10:00AM and 3:00PM.