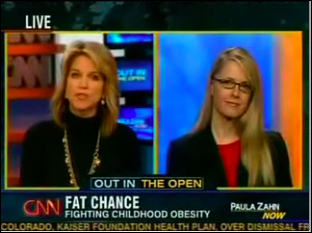 unique position in the fight against child obesity
New York, NY and Philadelphia, PA (PRWEB) May 23, 2007
With 30% of America's children at risk for obesity and diet-related diabetes; with two-thirds of their parents already overweight; and with the YMCA of the USA asserting its "unique position in the fight against child obesity"; MeMe Roth (http://www.actionagainstobesity.com) endeavored to rid the YMCA of junk food. Ms. Roth attempted to discard the sprinkles, artificially-flavored caramel and chocolate syrups, and other high-fructose corn syrup-laden and artificially-colored substances, along with the artery-clogging full-fat ice cream set up near the entranceway as a free celebratory offering to YMCA members. In response, Roth alleges the YMCA blocked its junk food table and held back the 5-foot-6-inch, 120-pound, Ms. Roth with a 6-foot-3-inch football player volunteer named "Eric" and called the police.
"I've been working with the YMCA for months, both locally and nationally, from the local Director and President up to the YMCA of the USA CEO, including emails, phone calls, and in-person presentations imploring the organization to fulfill its mission statement to provide an environment of health and wellness for its 20 million members, 10 million of whom are children," said Roth. "Given the current child health crisis, the last thing we need is the YMCA encouraging our children or their parents to consume even greater amounts of obesity- and diabetes- accelerating foods. This is especially damning given the YMCA's own mission statement and all the wonderful counsel provided by the YMCA's own nutritionists. Members trust the YMCA to help protect their health, not encourage consumption of some of the most harmful substances in the food supply."
Roth cites an overrepresentation of obesity among employees and volunteers, including the Philadelphia Area Spring Valley YMCA in Limerick, PA where she had come to exercise Tuesday. She assumes the membership falls closely in line to the U.S.'s national obesity figures: two-thirds of adults overweight -- one-third of children overweight. The YMCA recently completed its own version of "The Biggest Loser."
"There's a great deal of lip service given to the fight to end child obesity, and the YMCA not only profits from some of the most indulgent junk food vending machines including Reese's cheesecake pies, full-fat Otis Spunkmeyer muffins, S'Mores Pop-Tarts, among a plethora of other chemical-laden obesity and diabetes accelerators, but also, the YMCA uses $11 million dollars from Pepsi to fund its national 'Healthy Kids Day' and 'Activate America' programs. (Soda is widely reported as a top contributor to child and teen obesity.) It's like having Philip Morris fund your cardio-vascular health day."
National Action Against Obesity implores America's schools, houses of worship and civic organization's such as the YMCA to provide children and families a haven from the constant bombardment of junk food.
"Those of us fighting to keep our children and ourselves healthy deserve to have somewhere safe to go without being pressured to eat junk food," continued Roth. "NAAO urges parents across the country to 'Dump the Junk!' If your child's school pushes junk food onto your children, dump it. If your minister or rabbi uses junk food as a children's sermon device, dump it. If your YMCA uses junk food as a means to pander to unhealthy members, dump it."
The YMCA has threatened to press charges and terminate Ms. Roth's family membership to the YMCA.
MeMe Roth and family are temporarily residing in the Philadelphia area, awaiting relocation to New York City.
About NAAO
**Look for upcoming "NAAO Obesity Action Plan" to Cut Obesity by 50%--An Absolutely Achievable, Uncomplicated, Step-By-Step, How-To Guide for ALL of Us** Through education, legislation, and most importantly--parental action--National Action Against Obesity works independently and as a consultancy to reverse the obesity epidemic by eliminating 'fake foods' from the food supply, barring junk food from schools and eradicating Secondhand Obesity™, while encouraging exercise across all ages. MeMe Roth, president and founder of NAAO, is host and organizer of the Wedding Gown Challenge, where women enter into marriage at a healthy weight and maintain it for a lifetime. Ms. Roth has been featured on CNN, MSNBC, FOXNews' The O'Reilly Factor, Your World with Neil Cavuto, CBS's The Early Show, The New York Times, The LA Times, BusinessWeek, The New York Post, Playboy Magazine, 106.7 LiteFM, School Administrator, American School Board Journal, BigFatBlog, Nippon TV, The Associated Press and Health Magazine among others. Ms. Roth's agenda: "Let's finally recognize obesity as abuse--abuse of our children, abuse of ourselves--and together take action against it." http://www.actionagainstobesity.com
###