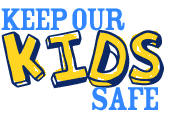 Teaching kids about basic safety is extremely important and these tips can significantly help keep kids safe around the house.
Reston, VA (PRWEB) April 30, 2013
From an early age, children are taught fire safety tips and tips for dealing with strangers, but teaching children about home security can be forgotten in the process. Although a child can't be entirely responsible for keeping a home safe and free from break-ins, there are things children can learn that will allow them to help assist in keeping a home and the family safe from security threats. There are a number of home safety tips that are easy enough for children to remember and put into place, but that can make a big difference in the overall security of a home.
AlarmSystemReport.com, a site providing reviews of the top home alarm companies and top alarm systems, created a list of safety tips that are simple and ideal to teach children.
1. It's important to teach children to operate an alarm system properly. This can help prevent against intrusions immensely. Often, parents forget to teach children how to operate an alarm system, which can lead to not only false alarms, but also equipment that doesn't function properly, which makes it useless when it comes to providing protection. Young children probably can't learn much about the operation of an alarm system, but older children, especially those who are left home alone, should be aware of all functions of the family's alarm, and also know the codes.
2. Teach children to always close garage doors. This is a simple rule to follow, even for fairly young children. Children often open and close garage doors as they head out to play, but leaving a garage door open for any period of time can threaten the security of a home and its residents.
3. Instruct children to always close doors and windows. This can become particularly problematic during the warm spring and summer months, but even the best home security system is rendered useless when an intruder has an access point that is left wide open. Help children get into the habit of closing all doors and windows, even when running outside for a short period of time, and make helpful signs and notes throughout the house to remind them to keep the windows and doors closed at all times.
4. Tell children to inspect the home upon arrival. This is particularly important for kids who stay home alone after school, or at other times of the day and night. It's important not to instill a sense of paranoia in kids, but they should be aware of their surroundings, and children should learn to be observant of their surroundings. If something does seem to be wrong, plan ahead with children as to how they should handle the situation.
About AlarmSystemReport.com
AlarmSystemReport.com is a site that provides independent, unbiased reviews, rankings and information about home alarm companies. The site offers rankings of the best alarm companies on a state-by-state basis, as well as specific categories, such as best wireless home alarm systems.