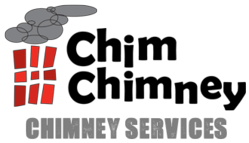 The CSIA and the National Fire Protection Agencies recommend an annual sweep and inspection.
Nashville, TN (PRWEB) March 31, 2013
Chim Chimney, a leading Nashville Chimney Sweep services company, was recently featured on the Brentwood Home Page in their Business Spotlight. Locally owned and operated, Chim Chimney was founded in 2002, but Karen and Gene Kaposy have been in the business for about 17 years.
While Chim Chimney corrects and repairs existing chimneys prior to and during the "fire season," they make home safety their top concern. In addition to standard inspections and maintenance, Chim Chimney also investigates potential chimney leaks and other issues homeowners report. Along with these vital chimney services, Chim Chimney provides dryer vent inspection and cleaning, as well as important information and safety tips that are freely available on the Chim Chimney Blog.
Homeowners should have their chimneys and fireplace systems inspected and maintained on an annual basis, "The CSIA and the National Fire Protection Agencies," Karen Kaposy says, "recommend an annual sweep and inspection."
Having chimneys checked and cleaned regularly can prevent deadly and expensive house fires, and as this long winter bites into spring, fireplace and chimney system owners could be facing additional risks and challenges. Kaposy says, "They're using their fireplace for an extended period of time, probably more than they have for the past two years."
Increased use over an extended period could pose problems, especially for families who may have dismissed, procrastinated, or not understood the seriousness of chimney inspection and maintenance. Karen says, "If they are using their fireplace more than normal as they probably are with this extended winter, they are adding to soot and creosote buildup, that's the flammable stuff, and nobody wants that in there."
Folks with questions or concerns about their fireplaces, chimneys, or dryer vents should visit Chim Chimney online and review the FAQ section. For more information give them a call at (615) 364-8987.
Contact:
Chim Chimney
3646 Central Pike
Hermitage, TN 37076
(615) 364-8987
http://www.chim-chimneyinc.com