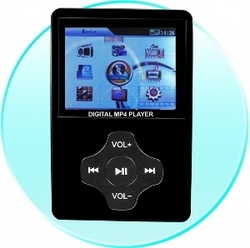 flash memory prices are too easy to fix by the big suppliers, and the prices could just as easily drop again next week
Shenzhen, China (PRWEB) August 15, 2007
Electronics wholesaler Chinavasion.com reports that in Mainland China, flash prices have leapt by over two US dollars per flash module in the last fortnight, after over ten months of healthy sales and ongoing price drops during 2006 and the first half of 2007.
Although speculation about the exact reasons for the dramatic price rises is rife, it seems clear that a major contributor is a factory power outage recently experienced by Samsung in Korea.
In a series of press releases, Samsung admitted that on August 4th a flash memory factory near Seoul suffered a power failure lasting several hours. Such a power outage, although apparently fixed quickly, could have set production back a week or more, meaning a world shortage of flash, and multi-million dollar losses that Samsung needs to offset with price hikes.
Says Chinavasion.com Public Relations Manager Rose Li: "Flash memory prices are known to be volatile, but this jump in prices is unusually severe and sudden. Chinese manufacturers and wholesalers are really feeling a negative impact this time and what's bad for the China electronics industry is also going to have repercussions for consumers worldwide."
August and September are usually hot times for factories in South China's electronics manufacturing cities like Shenzhen, Dongguan, and Guangzhou, but this month business has taken a hit from the high price of flash memory. "Some MP3 Player factories we know here in Shenzhen have already been forced to close down, because their orders just dried up with these high prices," revealed Rose Li.
A compounding factor in the current flash prices issue is the recent release - and massive popularity - of Apple's iPhone. The iPhone uses multiple flash memory chips, and with impressive global sales figures, Apple is said to be consuming as much as 25% of global flash memory supplies as they try to keep up with consumer demand for the gadgets.
The electronics manufacturing cities of China have hundreds of small factories producing unbranded personal media players, and some say that Apple's flash-buying strategy is designed to cause a shortage for their competitors selling China MP4 Players.
"MP4 Player sales are down at the moment because of these prices, but it's not just the Chinese manufacturers who are suffering. Wholesale importers are holding off buying products in the hope prices will come down again, and this is going to cause delays, shortages, and eventually higher prices in the Western retail market in the run-up to Christmas." Commented Chinavasion's Rose Li.
Sources inside China and Taiwan are conflicting about the likely duration of the high memory prices. One eBay Powerseller was quoted as saying "flash memory prices are too easy to fix by the big suppliers, and the prices could just as easily drop again next week". Chinavision.com in its news blog advised global buyers to check prices regularly and not leave it too late to stock up for the end of year retail peak.
For more commentary on this developing news story, visit the Chinavasion News Blog here:
http://www.chinavasion.com/blog/index.php/368/update-mp4-player-prices-and-flash-memory-news/
Chinavasion.com is the first online dropship wholesaler in China for consumer electronics, and South China's biggest wholesale exporter of MP4 Players, Car DVD Players, and Computer Accessories. Visit their online shop to view prices and get a Free e-course on -How to Import from China-: http://www.chinavasion.com
###