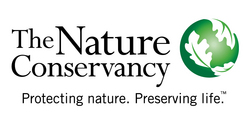 The Nature Conservancy is proud to provide our expertise in launching this high-quality project. Thanks to Disney for supporting China and The Nature Conservancy in protecting forests for people and nature.
Beijing, China (Vocus) December 15, 2010
Building on its long history of conservation and environmental stewardship, The Walt Disney Company today announced a US $2 million (RMB 13.36 million) investment in the reforestation of ecologically degraded lands in the Heling'er region of Inner Mongolia.
The investment is being made in partnership with the Inner Mongolia Forestry Department, The Nature Conservancy, the Laoniu Foundation and local communities and will seek to reforest 2,500 hectares over a 30-year period.
Reforestation is one of the most effective ways to combat climate change, improve the livelihood of people and protect threatened wildlife. Healthy forests provide food, shelter and income to millions of people around the world. Forest conservation projects supported by Disney are already underway in Latin America, Africa and North America, benefiting the communities who depend on these natural resources.
"As a longtime conservation leader, we are proud to be contributing to this important project that not only helps the environment, but will also benefit generations of Chinese people," said Disney president and CEO Robert A. Iger.
At a signing ceremony in Beijing, Stanley Cheung, Executive Vice President and General Manager of The Walt Disney Company, Greater China, said, "Against a backdrop of global climate change, environmental protection requires real execution and commitment."
The project, he added "is not only a commitment by a responsible company but also one of the best things we can do as children of our mother earth."
Hu Qun, deputy director of the Forestry Department, Inner Mongolia Autonomous Region, said, "Disney's reforestation project is vital for the local environment and will further promote the sequestration of carbon" to help both "forestry and sustainable development" in the region.
Forests are disappearing at an alarming rate. Each year, nearly 13 million hectares of forests disappear, an area equal to the entire Anhui Province. To help aid in this environmental crisis, China has committed to increase forest cover by 40 million hectares by 2020. The Chinese government is also responding actively to United Nations Environment Programme "The Billion Tree Campaign" with 2 trees planted for every citizen.
The reforestation of Inner Mongolia is particularly crucial due to the devastating sandstorms that originate there and which impact farmlands and the lives of some 300 million people in Asia. The Chinese government has identified the Heling'er region as a critical conservation zone, owing to its location between the Mongolian grasslands and the Loess Plateau and because of its biodiversity, which includes more than 40 mammal and 120 bird species.
"Forest destruction in Inner Mongolia has far-reaching effects and this exciting project is part of China's ambitious effort to fight climate change by reforesting an area the size of Germany," said The Nature Conservancy's President and CEO Mark Tercek. "The Nature Conservancy is proud to provide our expertise in launching this high-quality project. Thanks to Disney for supporting China and The Nature Conservancy in protecting forests for people and nature."
In China, The Walt Disney Company actively contributes to the local community through public service initiatives and outreach and volunteering programs. Disney's forest conservation commitments are part of the company's plan, announced in 2008, to meet aggressive 3 to 5 year targets to reduce emissions, waste, electricity and water use, and to limit its impact on ecosystems. Since 2008, Disney has committed nearly $15 million to forestry preservation projects.
Environmental protection and conservation are also key priorities at Hong Kong Disneyland Resort. In 2003, the Resort established Disney's Environmentality™ Challenge with the Environmental Protection Department (EPD) to encourage local students to care more about the planet. More than 350,000 students took part in the challenge which is built around four important environmental themes: Waste Reduction, Clean Air, Energy Saving and Water Saving. The Resort also manages "Nature Walk at Hong Kong Disneyland Resort", a biodiversity education and nature appreciation program for the community to visit their five tree trails.
The Nature Conservancy is a leading conservation organization working around the world to protect ecologically important lands and waters for nature and people. To date, the Conservancy and its more than one million members have helped protect 130 million acres worldwide. Visit The Nature Conservancy on the Web at http://www.nature.org/ .
About The Walt Disney Company in China: The Walt Disney Company, together with its subsidiaries and affiliates, is a diversified international family entertainment enterprise with five business segments with over 144,000 employees. Our first animation screened in China in the 1930s and today our long association continues with offices in Beijing, Shanghai and Guangzhou with over 1,000 employees. Disney is a Dow 30 Company and had annual revenues of over US$38 billion in its most recent fiscal year. For more information about The Walt Disney Company please visit http://corporate.disney.go.com/ .
###