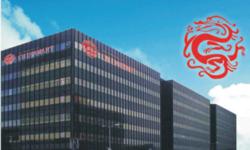 Los Angeles, CA (PRWEB) October 09, 2012
ChinaMart® Los Angeles hosts a seminar on "Promoting U.S. Services" in China at its 200,000 sq. ft. facility at Los Angeles International Airport (LAX) on October 10th, 2012. ChinaMart hosts the China Ministry of Commerce and China Beijing International Fair for Trade in Services (CIFTIS) at its conference facility where officials from both organizations will present on techniques, procedures, and resources for U.S. companies to promote their services in China. China Beijing International Fair for Trade will conduct the seminar at ChinaMart at LAX and explain its support service role.
China has long been known for its manufacturing capacity, but as their currency appreciates and their economy diversifies, the Chinese government is now promoting the service sector in China. "There is a golden window of opportunity still available to the U.S. and its U.S. businesses as the Chinese market holds a vast potential market for U.S. companies with it now being our 3rd largest export market and accelerating," states Stephen Perl, CEO of ChinaMart USA and 1st PMF Bancorp as well as noted author of his recently acclaimed business book: "Dancing with the Dragon: The Secrets of Doing Business with China". As related to this event, Mr. Perl's book highlights key sales channels and the market opportunities in China today that all business executives in China should know.
The ChinaMart® Seminar on Oct. 10th at its conference center at LAX will provide information for service companies interested in the Chinese market in the following areas:

To learn about China's Service Industry and Support policies from visiting China's Ministry
of Commerce & Beijing Service Fair Officials

To connect with Chinese service companies in China
To find US Export Service Company Opportunities
Learn about ChinaMart USA Platform… the experts in US-China Trade
CIFTIS will be promoting new opportunities in China's service sector in the areas defined by the WTO:

business services,
communication/marketing services,
construction and related engineering services,
distribution services,
transport services
educational services,
environmental services,
health and social services,
tourism and travel related services, recreational, cultural and sports services.
You will also learn about CIFTIS and hear China new policy towards these new opportunities that originate directly from China MOFCOM.
ABOUT CHINAMART® USA: ChinaMart® USA is comprised of China Mart Los Angeles with its flagship head office located at Los Angeles International Airport (LAX) along with its five offices throughout China located in Shenzhen, Guangzhou, Qingdao, Shanghai and Hong Kong. ChinaMart is the only international business platform in the United States of its kind to specialize in attracting Chinese investment to the US with a unique One-Stop Service Program. ChinaMart's One-Stop Services provides Chinese companies with support and expertise to establish their US branch, staff immigration, warehousing, logistics, marketing & branding, financing and more…. This platform is very unique as it has a bank strategic partner, 1st PMF Bancorp, that provides financing to its members to grow their trade business with the U.S.
ABOUT 1ST PMF BANCORP ™: 1st PMF Bancorp, a leading private US commercial bank lender, specializing in providing working capital for small to mid size businesses in the US and China. With head offices in Los Angeles and branches throughout China, PMF has been a direct lender since 1985 with specialty in trade financing and factoring. PMF Bancorp's unique "Supply Chain Trade Finance Program" provides specialized financing, and infrastructure support for businesses growing with international financing requirements. PMF Bancorp also provides a host of credit management services to reduce a company's risk of selling in domestic as well as foreign markets.
ABOUT Stephen Perl: Successful business entrepreneur in the area of International Business in the US and Chinese markets with specialties in international trade finance and trade. Mr. Perl is the founder of the ChinaMart (R) USA and is the CEO of 1st PMF Bancorp, leading international lender in the U.S. Mr. Perl is an acclaimed author on US-Chinese trade and recently wrote "Dancing with the Dragon: The Secrets of Doing Business with China". For more information on Mr. Perl, please visit Mr. Stephen Perl's book, blog and biography website.