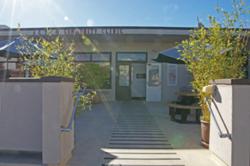 In this economy it's important for healers like the ones at the ACTCM clinic to offer discount services to clients who need the help but can't afford it any other way
San Francisco, CA (Vocus/PRWEB) May 27, 2011
When qi (energy flow) is in balance in the human body, health and well-being are naturally maintained. But when the flow of qi is impeded due to stress, overwork or poor diet, an imbalance may result. Symptoms like allergies, lack of energy, anxiety, pain and general lack of wellness are often treatable through releasing the body's flow of qi. In fact, the American College of Traditional Chinese Medicine (ACTCM) offers highly reputable pain management and allergy relief services, among others, using this method. Right now the clinic at ACTCM is offering $19 for their basic diagnosis and treatment sessions, even for appointments booked the same day as the treatment.
"In this economy it's important for healers like the ones at the ACTCM clinic to offer discount services to clients who need the help but can't afford it any other way," says Alissa Cohan, Director of Communications at the American College of Traditional Chinese Medicine.
Acupuncture restores balance and health, and is used for a wide range of common health problems. It is an effective method for allergy relief, weight loss, and pain management. During treatment, sterile, disposable needles are inserted at acupuncture points along the meridians to free qi from places where it had become lodged. Because thin and pliable needles are used, most people feel little to no discomfort as the needles are inserted, and patients often feel energized or a deep sense of relaxation and well-being. Herbal treatments may also be recommended; however, herbs are not covered in the $19 fee.
To make the most of the session, ACTCM recommends wearing comfortable clothing to the treatment, eating 1 to 2 hours before the treatment and avoiding caffeine, alcohol and other stimulants. They would also like new patients to bring copies of previous tests, lab results and any medications or supplements being taken, along with a list of current symptoms and health concerns.
For more information about qi release treatments from the American College of Traditional Chinese Medicine, call (415) 202-5713 or visit their website at actcmclinic-bayarea.com.
About the American College of Traditional Chinese Medicine
The American College of Traditional Chinese Medicine (ACTCM) has been at the forefront of educating student in Traditional Chinese Medicine in the Bay Area since its inception in 1980. Their two degree programs—the Master of Science in Traditional Chinese Medicine (MSTCM) and the Doctorate of Acupuncture and Oriental Medicine (DAOM)—provide a truly exceptional professional education.
ACTCM's community clinics serve as a diverse and demanding training ground for their students, while providing affordable health care services to the community. ACTCM's certificate programs in Tui Na and Shiatsu and its introductory classes for the public offer additional educational opportunities for current ACTCM students, healthcare professionals and the general public.
###