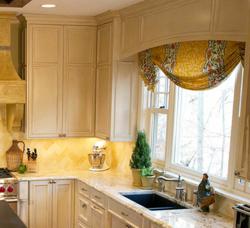 "Proximity to work was the most frequently cited reason for choosing a specific neighborhood. No matter what their preference for location or style, financially qualified buyers are likely to find a new home with the features they want." ~ David Crowe
Minneapolis, Minnesota (PRWEB) March 06, 2013
An annual survey conducted by the National Association of Home Builders (NAHB) helped researchers determine just how and why homeowner's chose where they live. Results highlight that a home is more than its architectural components; a home's neighborhood and surroundings help determine what quality of life style its occupants may enjoy.
Destiny Home's owner Butch Sprenger says, "Whether seeking to make a purchase as a home remodel / investment project, a lifestyle upgrade or both, one of the first decisions home buyers must make is where to live. A home's location will impact the future value of the home investment and much about its occupants everyday life. One of the first things you should ask yourself is if you really like the location of your current home. If you love where you live, then it may make good sense to renovate your home and skip on a move".
It has long been said that location is the lead factor in a home's price point and anticipated value increase. The survey shows what people consider to be a high value location when deciding where to live:

Just 8 percent of those surveyed want to live in a city center
23 percent of the survey respondents indicated they are not drawn to the idea of living in a city center.
36% would opt to live in the outer suburbs
30% would like to buy a home in the close-in suburbs
27% still want rural American homes in the countryside
The study was conducted by NAHB's Economics and Housing Policy Group in 2012, based on a survey of home buyers nationwide. Destiny Homes offers the following comments to help home buyers make well-thought out decisions as to their home's location:
1) Home's Proximity to Work - More than ever, home buyers are giving heed to what absorbs time and funds. Many are determining that hours that add up in commutes to work, activities, medical appointments, school, and the ability to spend quality time with family and friends is eating too big of a chuck. The time homeowners spend on a daily commute can have a significant impact on disposable income needed for routine home improvement projects.
2) Home's Proximity to Friends and Family - The perfect home design may not feel very ideal if that means a lonely life, living too great a distance from friends and family to see them often enough. Staying close to key relationships may well mean more than having a beautiful home. On the other hand, friends and family might end up moving at some point; so it is good to arrive at balanced reasons for choosing a home's location.
3) Home's Proximity to Schools And Educational Development - For home buyers who are thinking of raising children, the school district is an important consideration. Living in a good public school district may save tens of thousands of dollars that might otherwise need to be spent on private schooling. Many homeowners consider it worth paying a premium to live in a neighborhood with top notch schools.
4) A Neighborhood's Personality Matters - Survey findings show that 28 percent cited the looks and design of the community as the reason for choosing a specific neighborhood location. However, what a neighborhood looks like on paper or on-line and what living in it is like are two different things. For example, a neighborhood might feel comfortable during the day, but may seem disconcerting or unsafe at night.
5) Home's Proximity to Leisure And Recreational Activities - A neighborhood offering ready access to walking and jogging trails, nearby parks, access to a beach or an outdoor swimming pool; can all be influencing reasons to select a particular home's location. More people are engaged in recreation, leisure and sports than ever before as awareness of the healthful benefits of recreational choices become more widely accepted and documented. Living in a location where pursuits of resident's recreational preferences are at hand, makes it easier to enjoy the life activities they want.
"It's important to visit the location of a prospective home purchase several different days, at different times and talk to different residents to gain a full picture of the neighborhood's character and the personalities of the people you will live next to. It can be hard to judge a neighborhood's personality in the dead of winter or on a rainy day when everyone packs up and goes indoors, advises Sprenger.
Contact Destiny Homes for advice when choosing where to live in Minneapolis, Wayzata, Medina, Minnetonka, Eden Prairie, Edina or surrounding real estate communities. Once the choice of where to live is made, whether it means a move or not, home remodeling plans can begin. Call 952-923-5706.