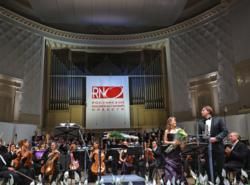 Website for Ministers of Music
Baltimore, MD (PRWEB) September 30, 2012
Music enhances worship. It has a special power to reach the heart and open the mind. It inspires, teaches, and contributes toward spiritual growth and lifts thoughts and minds toward God. To develop this gift in the church, most larger congregations have a Music Leader to plan, lead, and develop the music program.
The Christian Event Spot is a Christian based service that allows Music Ministry Leaders and affiliated organizations to share their events via the World Wide Web. Worship Leaders would be specifically interested the following new event types on the website.:

Concerts
Recitals
Worship Services (e.g. music)
Rehearsals
Special Events (e.g. Holidays)
Music Classes
And much, much more!
Join all of the other members of the Christian Event Spot today. Sign-up is free for 30 days and then just $10/month thereafter.
About The Christian Event Spot
The Christian Event Spot is an online community for promoting, participating in, and finding Christian Events in your area. Members can post an unlimited number of events for as long as their subscription lasts. Visitors are welcome to join as well, but can view events in their local area, sign up to receive latest events by email, share events on their favorite social network, and even check the weather - all without a membership. For more information, visit the website at http://christianeventspot.com.