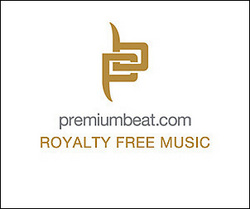 Holiday music triggers our memory, bringing with it the waft of Grandma's cookies, or reminding us of gifts under the tree on Christmas morning
(PRWEB) November 22, 2010
With hundreds of Christmas music files added to its Royalty Free Music Library, Premiumbeat.com offers a full range of Holiday music in various genres.
Christmas melodies and jingles embody the Holiday Spirit. Christmas music brings cheer to everyone and the sweet sound of Christmas carols adds a warm glow on a freezing winter evening. "Holiday music triggers our memory, bringing with it the waft of Grandma's cookies, or reminding us of gifts under the tree on Christmas morning," says specialty retailer Carol Robbins, "…nothing works as effectively as music to create a happy mood instantly."
"Christmas carols and songs instantly connect you with the jolly spirit of the Holiday Season," agrees Gilles Arbour, partner at Premiumbeat.com. "Hearing 'Jingle Bells' or 'Deck The Halls' is an immediate mood changer."
The business community knows this well. Marketers have already geared up for the 2010 Holiday Season. After a ho-hum 2009 and a disastrous 2008, holiday retail sales are set to rise by 2.3 percent. The National Retail Federation has pegged the retail sales projections at $447.1 billion this year. That's a marked improvement from both last year's 0.4 percent uptick and the dismal 3.9 percent holiday sales decline retailers experienced in 2008.
For online retailers too the upcoming Holiday Season is expected to bring merry tidings. According to Shop.org's eHoliday Study conducted by BIGresearch, nearly two-thirds of the retailers expect their company's online sales to grow by 15 percent or more as compared to the last holiday season.
In these cheery settings, music no doubt will play a big role. Savvy retailers know the value of music in creating a joyful mood as soon as the customer walks through the door or visit a website.
"This year too, we have added a range of new and fabulous Holiday Royalty Free Music tracks to our Holiday Season collection," says François Arbour of Premiumbeat.com. "It is bound to add zest to any holiday presentation."
Premiumbeat.com has grown quickly to become the premier provider of high quality, hand-picked Royalty Free Music from around the world. One of the most reputable Royalty Free Production Music providers on the market since 2005, Premiumbeat.com has worked consistently with award winning composers from across the globe and created exclusive music in all genres and moods to meet the needs of media content producers. Producers of television shows, films, online videos, slide shows, DVDs, websites, etc. can easily access and license professional music from Premiumbeat.com for their creations.
The ability to select a music track quickly and easily, preview and license the music online, and have the audio clip delivered within minutes, makes Premiumbeat.com a preferred choice when it comes to exclusive and quality music. Available 24/7, Premiumbeat.com offers an easy and secure gateway to licensed music for all media production.
To see (and hear) more, go to http://www.premiumbeat.com
###