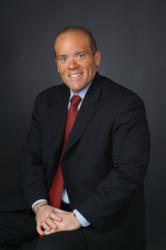 Christopher M. Cosley is one of the rising young DUI and Criminal Defense Lawyers in the Chicagoland area
Chicago, IL (PRWEB) March 27, 2013
Illinois attorney Christopher M. Cosley was named a "Top 100 Criminal Defense Lawyer in Illinois" by the American Society of Legal Advocates.
The ASLA selection process is conducted by a team of attorneys. Nominees are evaluated based on criteria such as educational background, involvement in bar associations, community activities, etc. Those who are finalists are invited to join the ASLA.
Chris Cosley was selected among the top criminal defense attorneys based on his legal experience as a former Assistant State's Attorney, Lead Prosecutor (DUI Division), and Prosecutor (Felony Division).
His educational background at the Chicago Kent College of Law and his active memberships in the following associations also aided his selection: Illinois State Bar Association, Chicago Bar Association, Northwest Suburban Bar Association (Criminal Law Committee), DuPage County Bar Association, National Association of Criminal Defense Lawyers, and Illinois Association of Criminal Defense.
The defense lawyer was also recognized last year by Newsweek magazine in the "Leading Criminal Defense Attorneys" showcase. Newsweek writes in their Sept. 24, 2012 issue, "Christopher M. Cosley is one of the rising young DUI and Criminal Defense Lawyers in the Chicagoland area."
Newsweek also cited Mr. Cosley as, "…able to personally guide each of his clients though the legal process literally standing by the side of each of his clients in the courtroom while providing the unique defense perspective that only he can provide."
Chistopher M. Cosley actively practices criminal defense law for those facing felony and misdemeanor charges in Illinois for all criminal cases, including DUI, domestic battery, retail theft, juvenile crimes, drug crimes, expungement, traffic offenses, and more. The Law Offices of Christopher M. Cosley are located at 1855 Rohlwing Road Suite D, Rolling Meadows, IL. With a 24 hour answering service clients can call (847) 394-3200 to arrange a free consultation with Mr. Cosley at any time.