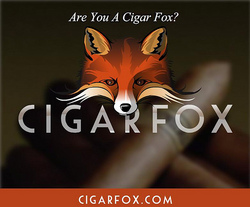 Let us never forget our troops and all that these brave young men and women do for us each and every day to preserve our freedom
Troy, Michigan (PRWEB) December 23, 2008
During the season of giving and all year long, CigarFox.com wants others to remember those who willingly put themselves in harm's way to protect our freedoms. "Cigars for the Troops" is an initiative launched by CigarFox.com in 2008 to send cigars to troops serving abroad. From these efforts, cigars have been sent to units serving in all four branches of the American Forces.
To make giving even more rewarding, CigarFox has created a special thank you to its customers. Anyone attending a CigarFox event hosted at the company's Cigar Factory Outlet in Troy, Michigan, can support the cause with a donation. As a thank you, CigarFox offers a "Support Our Troops" tree containing envelopes from which the customer selects. A selection of envelopes contains a thank you note for the customer's donation or a reward. These gifts range from lighters and small humidors to baseball caps, cigar cases and watches.
CigarFox.com provides users the ability to create their own cigar sampler by hand-selecting individual cigars and adding them to a box. Website guests have the opportunity to mix and match the specific cigar brands, flavors and sizes that they want; in place of pre-made samplers that contains items the smoker may not wish to purchase. For every five premium cigar singles that are purchased, the visitor has earned a free cigar. Full cigar boxes, cigar tins and cigar accessories are also available at the website.
"Let us never forget our troops and all that these brave young men and women do for us each and every day to preserve our freedom," commented Dan Jenuwine, Sr., President of Liaison Sales & Marketing, the parent company of CigarFox.com.
Many have been quick to offer support for CigarFox.com's initiative of sending cigars to troops serving abroad. For example, while acting as Guest Auctioneer at the recent MonteCristo Cup Charity Pro-Am golf tournament, Jenuwine mentioned the "Cigars for the Troops" campaign and before leaving stage, donations of $600 were received from participants of the MonteCristo Cup, the premier golf tournament for cigar lovers.
About CigarFox:
CigarFox provides you the opportunity to build your own sampler of the finest cigars that include cigar brands like Montecristo, Romeo & Julieta, H Upmann, Macanudo, Cohiba, Partagas, Gurkha and many more. Choose from more than 1200 different cigars! Other cigar products include cigar humidors, cigar boxes, and cigar accessories like Zippo Lighters. For more information, please visit CigarFox.com.
CONTACT:
Tommy Paull
CigarFox
PO Box 1467
Troy, MI 48099
news (at) CigarFox.com
###