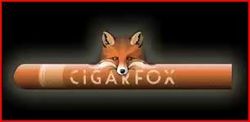 Troy, Michigan (PRWEB) June 30, 2008
CigarFox.com, brought to cigar buyers by Dan Jenuwine, with sixty years of family cigar business history, has a great strategy. When a customer buys five sticks, the sixth premium stick is free. There are 1200 cigars to choose from - and recently, CigarFox.com announced that the Acid line is one of the brands that awaits the flicker of flame from CigarFox.com customers.
Jonathon Drew and Marvin Samel of Drew Estate display the same ability as Jenuwine to develop a unique product. Fueled with optimism, the two fraternity brothers found law and finance boring compared to owning the only patent on a cigar. They began their business in a second story shop in 1995. Daring to go in unchartered territory, Drew and Samel have re-awakened an entire industry. By expanding the limits of taste and concepts in blending, they have created a dynamic organization that produces more than a million cigars annually.
Holding with a little tradition, Acid Five was first released to celebrate the brands' fifth anniversary. The five year aging process continues to enhance these maduro wrapped lush cigars. Ringed in metallic blue, the mainstays are mellow and rich with a multitude of sweet tastes and captivating aromas. Whether it is a Blondie, 1400cc, Kong or the ever popular Kuba Kuba, cigar aficionados are sure to expand their own breadth of satisfaction in smoking.
The fiery bands serve as a warning for the Acid Red line. This may be the most intense smoke a cigar aficionado experiences in this lifetime. Potent concoctions of ripe black tobacco infused with pungent oils will take senses to the extreme. Crushing all in its path, the Acid Juggernaut, in purple bands, depicts the classic terminology through the contrast of hybrid oils, botanical infusions. The Extra Ordinary Larry makes sense of its large size and rich flavor. While the Mild Roam explores extra-creamy sensuality, only to be heralded by the C-Note of undeniable taste.
Acid Holistic will offer earthiness infused with tea and herbal blends to soothe and savor the most discreet epicurean palate and soul. Shimmering gold rings depict the worthy tribute to all that is elegant in the refined lifestyle.
The supreme compliment of being the only cigar ever patented, only contributes to the deep satisfaction that Acid Wafe offers. Thin only in stature, it is packed with the sweetness of honey and cream. It truly serves as a testament to the Drew Estate artisans. While being all wildly different, the Acid lines deliver unpretentious performances in the"smokin' hot" category. Cigar smokers will feel invigorated by their totally unique smoking experience.
About CigarFox:
CigarFox provides you the opportunity to build your own sampler of the finest cigars that include cigar brands like Montecristo, Romeo & Julieta, H Upmann, Macanudo, Cohiba, Partagas, Gurkha and many more. Choose from more than 1200 different cigars! Other cigar products include cigar humidors, cigar boxes, and cigar accessories like Zippo Lighters. For more information, please visit CigarFox.com.
###