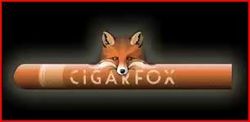 Troy, MI (PRWEB) July 16, 2008
The 14th Annual Dream Cruise is set to kick off down a 16-mile stretch of legendary Woodward Avenue in metropolitan Detroit, Michigan on August 16, 2008. The event typically draws more than 1 million visitors, and more than 40,000 muscle cars, street rods, custom, collector and special interest vehicles. This year, CigarFox.com will be set up to service vehicles in the famed parking lot of the Red Coat Tavern at 13 Mile and Woodward.
Car enthusiasts often enjoy a premium cigar while rolling down the street at a mere 2 miles per hour. Whether it's the perfect wrapper on the Montecristo White premium cigar or the purple suede paint on the hood of a Chevy, there is much to enjoy. From the smell of rubber burning on the pavement or burgers grilling in the streets, all senses will delight when muscle heads and classic collectors converge along Woodward Avenue to show of the fruits of their labors. Corvettes, Mustangs, Challengers, and many more classics lean on their engines to the delight of the crowds. While land record speeds are not being set on this day, the roar of the engines can be heard from miles away.
This 14 year old event itself is relatively young when compared to the brick and mortar businesses that line the historical road. Whether looking for a great hamburger joint, local tavern, eyeglass shop, furniture store, or car dealer, they can all be found on the historic Woodward Avenue.
There are certain things that stand the test of time. The inherent love people have for the automobiles. The passion people have for being in the outdoors during the warm summer months. This is an event that shouldn't be missed.
About CigarFox
CigarFox provides you the opportunity to build your own sampler of the finest cigars that include cigar brands like Montecristo, Romeo & Julieta, H Upmann, Macanudo, Cohiba, Partagas, Gurkha and many more. Choose from more than 1200 different cigars! Other cigar products include cigar humidors, cigar boxes, and cigar accessories like Zippo Lighters. For more information, please visit CigarFox.com.
CONTACT: Tommy Paull, CigarFox, PO Box 1467, Troy, MI 48099
###