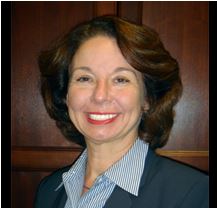 I am honored by the confidence placed in me and I look forward to many years of continued service to USHEALTH Group
Fort Worth, Texas (PRWEB) March 23, 2013
USHEALTH Group President and CEO, Ben Cutler, has announced the promotion of Cynthia B. Koenig to serve as the insurance holding company's Executive Vice President and Chief Financial Officer. The announcement comes on the heels of a highly successful 2012 fiscal year for USHEALTH Group.
"Cindy has made a number of important contributions that have ultimately made USHEALTH Group a more financially vibrant company," said Mr. Cutler. "In her fourteen years of service, she has built and shaped a highly accomplished Finance Division team that remains focused on building and maintaining a disciplined financial environment that is ultimately reflected in USHEALTH Group's overall fiscal performance."
Ms. Koenig joined the company in March 1999 as Senior Vice President and Chief Financial Officer. Her principal focus is on strategic planning, capital management, mergers/acquisitions and product analysis. She oversees a staff of professionals responsible for the financial management and regulatory compliance of USHEALTH Group, Inc. and its subsidiaries.
"I am honored by the confidence placed in me and I look forward to many years of continued service to USHEALTH Group," said Ms. Koenig. "This company has provided many opportunities to pursue excellence on multiple fronts. I believe USHEALTH Group is well positioned to leverage our core competencies to achieve even more success in 2013."
Before coming to USHEALTH Group, Ms. Koenig served in various senior accounting management capacities with multi-line property and casualty insurance companies including TIG Holdings, Inc. and Fireman's Fund Insurance Company. Prior to 1991, she enjoyed a career of more than 12 years in public accounting with Ernst & Young and also, Deloitte Haskins & Sells (now Deloitte & Touche).
Ms. Koenig holds a BBA in Accounting, Summa Cum Laude from the University of North Texas. She became a Certified Public Accountant in 1980 and is a Life Management Institute Fellow. She is also a member of the Texas Society of Certified Public Accountants and serves on the University of North Texas College of Business Advisory Board.
About USHEALTH Group, Inc.
USHEALTH Group, Inc. is an insurance holding company based in Ft. Worth, Texas focused on providing innovative health coverage for self-employed individuals and small business owners. The goal of USHEALTH is to combine the talents of its employees and agents to market competitive and profitable insurance products, while providing superior customer service in every aspect of the company's operations.