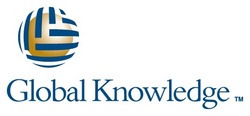 CARY, N.C. (PRWEB) December 2, 2008
In this follow-on course to Implementing Cisco IOS Unified Communications (IIUC), students will focus on the architecture, components, features, and functionality of Cisco Unified Communications Manager Express (CUCME) and Cisco Unity Express (CUE). Students will also examine the advanced features available for CUCME and CUE and cover Cisco Unified CallConnector and Cisco Unified Messaging Gateway. IIUC2 replaces Cisco IP Telephony Express (IPTX) and prepares students for Cisco Exam 642-145 IIUC2 and Cisco IP Communications Express Specialist certification.
The primary candidate for IIUC2 is an IT staff member of a small or medium-sized business or a Cisco Partner who supports or will be supporting CUCME and CUE. Incoming students should have attended the Cisco training courses IIUC and Interconnecting Cisco Network Devices 1 (ICND1).
Students will learn about:
CUCME fundamentals Configuring CUCME features Configuring media resources Configuring Cisco Unified CallConnector and Cisco Unified CallConnector Mobility Configuring CUE Voice Mail, AutoAttendant, and VPIM networking Configuring Cisco Unified Messaging Gateway This Unified Communications training course is available in our classrooms or as a private, on-site course that can be tailored to the needs of your organization. Learn more about IIUC2 and access white papers, web seminars, and podcasts at http://www.globalknowledge.com.
About Global Knowledge
Global Knowledge is the worldwide leader in IT and business training. We deliver via training centers, private facilities, and the Internet, enabling our customers to choose when, where, and how they want to receive training programs and learning services. Our more than 700 courses span foundational and specialized training and certifications. Founded in 1995, Global Knowledge employs more than 1,200 people worldwide and is headquartered in Cary, N.C. The company is owned by New York-based investment firm Welsh, Carson, Anderson, and Stowe.