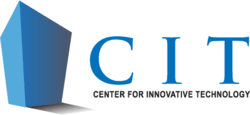 Herndon, VA (PRWEB) November 12, 2012
The Center for Innovative Technology (CIT) announced today an award from the U.S. Small Business Administration (SBA) for the FAST (Federal and State Technology) Partnership program. The award is for $80,000 in federal funding, with CIT providing an $80,000 match. This is the fifth time CIT has won the award.
The goal of the program is to address specific unmet needs of the state's participation in Small Business Innovation Research (SBIR) and Small Business Technology Transfer (STTR) grants. Virginia is ranked third in the country in federal SBIR/STTR awards, behind California and Massachusetts, with approximately $120 million in awards annually going to small technology firms across the Commonwealth.
Pete Jobse, CIT President and CEO said, "Innovation will drive the Commonwealth to a more sustainable economic future. Our entrepreneurs are steering that innovation machine, and programs like SBIR and STTR are helping them find seed funding to transition their ideas into high-growth companies that are creating 21st century opportunities and jobs."
This FAST program includes special "Tech Transfer Funding Source Forums" at three universities across the state. The goal of these sessions are to improve university tech transfer opportunities and new business formation with university developed technology. These half day sessions will feature expert panels on various funding sources that university researchers and small businesses should consider when developing technology. A full day SBIR/STTR Proposal Preparation workshop will be held the following day to provide in depth proposal development guidance.
A special pilot program will feed Virginia-based cyber security firms will cyber security-related SBIR and STTR opportunities. A webinar featuring SBIR/STTR program managers from several agencies will educate firms on the areas of interest for each agency. CIT will also provide small grants ($500 - $3,000) to Virginia firms who may need to hire professional SBIR consultants to assist them in developing their cyber-related SBIR/STTR grants.
The FAST program will allow CIT to assist companies and organizations throughout the state with navigating and finding federal funding opportunities, especially those companies with innovations in fields such as robotics, energy, health IT and advanced manufacturing. These areas of focus were determined and selected based on research done through CIT's work on the Commonwealth Innovation Index (http://www.cit.org/innovation-index).
Program funding also helps CIT reach minority groups in business and research that have been historically underdeveloped and/or sustained on a permanent basis. These include historically black colleges and universities (HBCUs), minority and women-owned businesses and rural populations. Several workshops and webinars will be held to target these groups.
The FAST program is just one part of CIT's Federal Funding Assistance Program (FFAP). FFAP assists all Virginia based tech firms across the Commonwealth to learn about and apply to SBIR/STTR opportunities at all 11 participating federal agencies. Low cost workshops, mentoring and funding assistance are available.
About the Center for Innovative Technology, http://www.cit.org
CIT is a nonprofit corporation that accelerates the next generation of technology and technology companies. CIT creates new technology companies through capital formation, market development and revenue generation services. To facilitate national innovation leadership and accelerate the rate of technology adoption, CIT creates partnerships between innovative technology start-up companies and advanced technology consumers. CIT's CAGE Code is 1UP71.
###