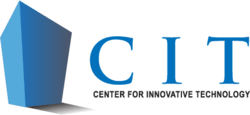 Herndon, VA (PRWEB) March 14, 2013
The Center for Innovative Technology announced today that it is sponsoring Startup Weekend events this spring in Charlottesville, Harrisonburg, Roanoke and Fredericksburg.
Startup Weekend was founded as a global grassroots organization to encourage teams of entrepreneurs and others to form innovative new startup companies. Sponsored by industry leaders like the Kauffman Foundation, Microsoft and Google, these 54-hour events promote partnerships among developers, graphic artists, business managers, entrepreneurs, marketing experts, and others to work together to develop business concepts into businesses ready to launch. According to Startup Weekend, "Over 36% of Startup Weekend startups are still going strong after 3 months. Roughly 80% of participants plan on continuing working with their team or startup after the weekend."
Pete Jobse, CIT President and CEO said, "Startup Weekends are tremendous opportunities to promote entrepreneurism and, ultimately, to develop products and services that will positively affect communities, both in terms of economic growth and to address the challenges and needs that we all face. These events leverage the creativity, energy and passion of dedicated people across industries to launch ideas that can very well turn into high growth companies."
Details and registration links for the four upcoming events follow:
Startup Weekend EDU Charlottesville
April 5-7, 2013
Albemarle County Office's Conference Center, Charlottesville
http://charlottesvilleedu.startupweekend.org/
Startup Weekend Harrisonburg
April 5-7, 2013
Showker Hall, James Madison University, Harrisonburg
http://harrisonburg.startupweekend.org
Startup Weekend Roanoke
May 3-5, 2013
Meridium's Headquarters, Roanoke
http://swroanoke0513.eventbrite.com/
Startup Weekend Fredericksburg
Germanna Community College's Spotsylvania Campus
June 7-9, 2013
http://fredericksburg.startupweekend.org
Last year, CIT partnered with the Virginia Department of Education (VDOE) to host NOVA EDU Startup Weekend, the first Startup Weekend focused specifically on K-12 education using K-12 data. Education and government officials, as well as a number of industry leaders, mentored more than 100 participants as they developed education-related products and services. CIT experts will serve as organizers and coaches to guide participants in this year's events. Specific prizes will be announced soon.
Coaches from the Apps4VA team and the VDOE will attend the April 5-7 Startup Weekend EDU Charlottesville, the only event focused on education startups and applications. The Apps4VA program will offer prizes at each location to teams that develop winning apps using data from the Virginia Longitudinal Data System (VLDS).
About the Center for Innovative Technology, http://www.cit.org
Since 1985, CIT, a nonprofit corporation, has been the Commonwealth's primary driver of innovation-based economic development. CIT accelerates the next generation of technology and technology companies through commercialization, capital formation, market development and revenue generation services. To facilitate national innovation leadership and accelerate the rate of technology adoption, CIT creates partnerships between innovative technology start-up companies and advanced technology consumers. CIT's CAGE Code is 1UP71.
###