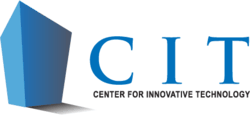 Herndon, VA (PRWEB) March 25, 2013
The Center for Innovative Technology and Frederick County, Virginia, announced today an initiative to conduct an analysis of the county's broadband infrastructure and develop a comprehensive strategic plan that addresses funding opportunities and implementation strategies for future deployment.
The work will be performed by officials with the CIT Broadband Service Line, who will work with the Frederick County Area Broadband Project Management Team. Overseeing the project is Karen Jackson, Deputy Secretary of Technology for the Commonwealth and Vice President of CIT Broadband; the project manager is Sandie Terry, CIT Broadband Program Manager.
Walter Banks, Frederick County CIO/Director of Technology Services, said, "The Broadband Initiative benefits include improved broadband access to affordable high-speed broadband networks. This is critical to expanding new business development, public safety communications, primary and secondary education resources as well as telework and workforce training opportunities in Frederick County."
Jackson said, "We work with localities all across the Commonwealth to help them develop broadband strategies. It is an honor to have been selected by Frederick County to help its people and the residents of Winchester improve their telecommunication assets so that they can fully harness the benefits of broadband. We know that broadband enhances the quality of life in many areas, and it's a necessary tool to retain and recruit businesses."
CIT is partnering with Virginia Tech's Center for Geospatial Information Technology to review vertical asset placement and rights-of-way, and estimate routing and costs for fiber placement.
During the project, CIT will conduct a thorough needs assessment; provide broadband education and application adoption strategies; recommend last mile connectivity solution options, including preliminary engineering and construction cost estimates; and provide organizational and operational recommendations, and funding strategies, for future network implementation projects. Updates of the project, as well as the final report, will be provided at public meetings.
About the Center for Innovative Technology, http://www.cit.org
Since 1985, CIT, a nonprofit corporation, has been the Commonwealth's primary driver of innovation-based economic development. CIT accelerates the next generation of technology and technology companies through commercialization, capital formation, market development and revenue generation services. To facilitate national innovation leadership and accelerate the rate of technology adoption, CIT creates partnerships between innovative technology start-up companies and advanced technology consumers. CIT's CAGE Code is 1UP71.
###