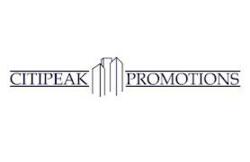 To work freelance you must be completely committed to achieving your ambitions and goals
London, UK (PRWEB) March 15, 2013
London based Citipeak Promotions Ltd, MD, Nick Johnson leads debate over concerns that UK unemployment rates are not recovering. The firm believe freelancing is a growing trend and hosted a debate earlier this week in aid of ambitious young people who fail to find employment. Citipeak Promotions Ltd promote freelancing as a smart career move as well as being beneficial for the UK economy.
Freelancing is becoming a popular alternative for workers and has seen a 14% increase with 4.2 million people in the UK who now work freelance (according to news announcement on 15 November, 2012 on http://www.freelanceadvisor.co.uk). Citipeak Promotions Ltd reveal, of the 4.1 million people, 62% are male and 38% female. Even more people are recognising the benefits of working freelance as it allows flexible working hours and people are paid for the efforts that they put in.
According to an article published in Metro on 16 November, 2012, freelancing came about due to a need for flexible resources. Now the average freelancer in Britain earns £52,820 a year compared to the average annual salary of £26,000. 'To work freelance you must be completely committed to achieving your ambitions and goals' said Nick Johnson, freelancer and managing director of Citipeak Promotions Ltd. "If you are committed, then the rewards of working freelance outweigh any disadvantages," added Nick Johnson.
The advantages of working freelance are simple. 'For example, you can choose your work according to your interests and time, you can choose how many days/hours a week you want to work, you won't have a boss breathing down your neck and you get out what you put in – if you put in extra hours, then that money goes into your bank account and not some big corporate's' adds a spokesperson for Citipeak Promotions Ltd in London.
Learn More: http://www.citipeakpromotions.co.uk
But the advantages of working freelance do not come without hard work and dedication for success. "Once you look past the advantages of working freelance, you will see that freelancers work extremely hard and really get what they deserve. Being a freelance worker can be very time consuming, but you are able to arrange your work around your life and circumstances, not the other way round." said Nick Johnson, MD of Citipeak Promotions Ltd "And the harder you work and the more committed you are to your goals, then the bigger and better the rewards will be," added Nick Johnson.
In an economic climate with high unemployment rates and with wages stagnating as companies and businesses are trying to make savings, freelance work is expected to increase as it is seen as an attractive alternative. And for graduates leaving University into this market, freelance work seems like a sensible and viable option to make money.
###
STATS: - There are 4.2m people who work freelance in Britain, 14% of the nation's workforce. One in four of those freelancers were forced into self-employment after being made redundant- The average freelancer earns £50,820 a year, almost double the average worker's salary of £26,000- 70% of all freelancers earn more than the average salary in Britain- Freelancers contribute £202bn to the British economy- One in four freelancers either intend to retire after the age of 70 or not at all- One in four freelance workers take no annual holiday at all. Of those who do go on holiday, 45% work while on their getaway- 40% of freelancers work more than 41 hours a week. 15% put in more than 51 hours per week- 69% of freelancers in Britain are male, but freelancers aged 25 to 34 are twice as likely to be women as men- Only 4% of freelancers have no qualifications- In Europe, the number of freelancers has grown by more than 80%- Average annual salary for freelancers by sector:Banking – £70,000Engineering – £64,000IT – £63,000PR/Marketing – £57,000Design – £50,000Retail – £35,000 Sources: Boox, PCG, Office for National Statistics