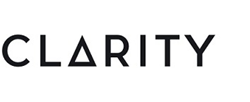 This infusion of senior expertise in NY enables us broaden our service offerings across the company and adds strategic leadership in positions of influence.
NEW YORK (PRWEB) November 08, 2018
On the heels of its acquisition of DRS media this summer and the opening of a new office in San Francisco, Clarity has made a number of significant personnel moves in its growing Manhattan office.
Jay Kolbe, who led the Advertising/ Marketing Technology practice at Sparkpr, has been named Executive Vice President, Emerging Technologies at Clarity. Kolbe's focus includes blockchain and cryptocurrency as well as artificial intelligence, virtual reality and other cutting-edge platforms and technologies.
Also fleshing out the senior ranks is Michael Paffmann who joins the New York team as Vice President, Enterprise. affmann, a media relations whiz with wide-ranging B2B experience, brings nine years at 5W and Highwire to bear.
Finally, longtime Clarity Account Director Sherry Smith has been promoted to Vice President in charge of Media, Mobile and Marketing. Sherry's client experiences over the years have included brands like Samsung, Wochit and CleverTap.
According to Ruth Sarfaty, Managing Director of Clarity New York, "This infusion of senior expertise in NY enables us broaden our service offerings across the company and adds strategic leadership in positions of influence. On a personal level, I couldn't be happier to have Jay, Mike and Sherry here in leadership roles. Jay is a creative thinker with deep relationships whose socio-psychological perspective adds an unusual spin to every project. Mike brings incredible energy and media chops and Sherry is a skilled writer who is undaunted by complexity no matter what the business."
About Clarity
Clarity is an international communications agency that specializes in strategic public relations for dynamic, fast-growing companies. Known for its media strategy expertise, deep business insights and exceptional client service, Clarity helps companies ranging from promising startups to multinational organizations bring their stories into focus. The company was founded by CEO Sami McCabe in 2013 and has offices in New York, San Francisco, London and Berlin. For more information, visit http://www.clarity.pr