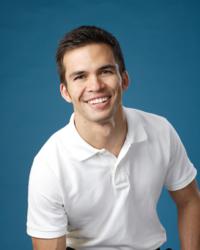 Innovations is my dream that has come to Savannah. We provide a full service concept to both our residential and commercial clients. Our services range from monthly lawn service to creating and building huge landscaping outdoor living areas
Atlanta, Georgia (PRWEB) March 06, 2012
During a February 24th board meeting of Claxton Group Inc, the company's famously creative CEO announced that the company had reached a partnership agreement with Innovations Landscaping Inc in which Claxton Group Inc had bought forty-nine (49%) of Innovations Landscaping Inc from the company's founder Mr. Hugh B Foster. This partnership has aligned this small boutique landscaping company with the 158 year old real estate power-house Claxton Group Inc. As part of the purchase, Claxton Group agreed to pump significant capital resources into the boutique landscaping company –with an eye toward turning Innovations into one of the largest landscaping & grounds companies on the coast. This seems to be already becoming a reality as Innovations has already picked up a substantial amount of commercial contracts to service the commercial property holdings of various Claxton Group subsidiaries & its partners. Innovations Landscaping Inc (888)-542-2168. http://www.InnovationsLandscaping.com
Starting in early March, Innovations will begin getting the benefit of the considerable marketing muscle of its well-heeled partner, Claxton Group, as the company begins out-spending every other landscaping company on the coastal empire with the roll-out of Innovation's new billboard sized ads that will begin traversing downtown Savannah on the side Chatham transit system buses. The ads will feature Innovation's managing partner, Hugh B Foster Jr. The physically striking Mr. Foster is a native of Hawaii where the Foster family owned a landscaping company servicing clients covering all of the island of Oʻahu. The bus ads are just one of the many marketing tools that Innovations will be using as it opens in doors along the coastal empire.
Something that should be of considerable interest to the company's upscale residential and commercial clients is the fact that due to the partnership with Claxton Group, Innovations now has the ability to offer in-house financing on all of its landscaping, hardscaping, and irrigation projects. This is a feature that no other landscaping company can match Innovations on. This service allows for Innovation's clients to pay over-time and have Innovations install their projects now as opposed to having to wait to enjoy Innovation's outdoor creations.
Financing Options Include:
180 Days Same As Cash
Just as the name implies, if the customer pays their amount owned on their landscaping job prior to the end of the 180 days, then the interest accrued is waived and they only owe the principal amount financed. This is useful sometimes for homebuilders who are waiting on their next draw or waiting to close on a house. They can defer their payment for a full 180 days and avoid owing interest payments.
Low 9.9% Rate Financing
The 9.9% low rate financing option is the term almost all of Innovations clients opted for. This option allows the customer to pay a small down payment and then finance the rest at 9.9% interest financing. It is equivalent to $20 per $1000 financed.
The creative force behind Innovation Landscaping is its founder Mr. Hugh Foster. When asked what Innovations is all about, he responds' with his signature smile "Innovations is my dream that has come to Savannah. We provide a full service concept to both our residential and commercial clients. Our services range from monthly lawn service to creating and building huge landscaping & hardscaping concepts for our commercial and residential clients. We create outdoor spaces in which our clients can continue to live out their life in. After we create these spaces, we provide the upkeep to these spaces so that they will be nothing but enjoyable to their owners. When asked about Eric Claxton, Mr. foster had nothing but praise for the high-flying twenty-five (25) year old CEO of Claxton Group Inc – " Eric is one of those people that has so much energy and excitement for life and his projects; that it is truly infectious to all those around him. I am very grateful for his and his company's unwavering support and belief in my abilities. Eric has a presence about him that commands attention, kind of like a movie star, when he walks into a room all eyes are on him. He kind of uses this attention to turn things into reality using his will- and for that I am very grateful."
For those of you whom may not be familiar with the Claxton Group or its twenty-five (25) year old CEO; The Company is a national real estate development and investment company headquartered in Atlanta Georgia. The company's core business is that of owning interest in several thousand multifamily apartment units spread across the country, as well as, having other investments in shopping, hospitality, green and medical properties in the South-eastern United States. The company most recently has received national press coverage from its partnership to develop 50 urgent care centers in the southeast. In more infamous press coverage, the company's 25 year old CEO (Mr. Eric C. Claxton) whom at the start of his career was known as the "Real estate whizz kid" by industry insiders has recently received notoriety inside the industry for turning out record profits for the family-owned company (and its investors) He is counted among Atlanta's most influential businessmen of his generation within his industry.