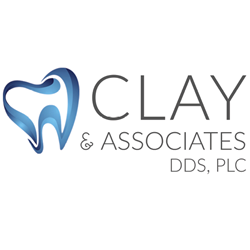 "It's a privilege for me to work on the people here, build this new practice, bring in more dentists, and give back to the community," says Dr. John Clay
(PRWEB) January 11, 2017
Since opening the doors to its brand new, state of the art dental facility in February, Clay & Associates has seen its patient count surge by more than 50 percent. The office on the north side of Fort Dodge hosts 12 operatories—it's just the right size for three dentists, six hygienists, and its growing patient numbers—and offers the latest in dental technology and equipment, general and pediatric dental services, plus spa amenities like massaging chairs, wax treatments, and Botox and dermal fillers.
"It's a privilege for me to work on the people here, build this new practice, bring in more dentists, and give back to the community," says Dr. John Clay, who started working in Fort Dodge more than 10 years ago. "The people here are just fantastic," he says.
Clay & Associates DDS, PLC is currently looking for a third dentist to join the team. The new dentist will have a full slate of patients starting from day one, access to a phenomenal staff, and Dr. Clay himself as a mentor to offer guidance on how to build a successful practice.
Clay & Associates, DDS, PLC is located at 1905 North 15th Street, Fort Dodge, IA 50501. Additional information is available by calling 515-573-7601.
#ThisIsFortDodge is a community branding campaign available on ThisIsFortDodge.com, Facebook, Twitter, Google+, YouTube, SnapChat and Instagram. Information is available at spinmarkket.com or by calling 515-302-8026. KCCI who was a partner in producing this sponsored content, is located at 888 9th Street, Des Moines, IA 50309.