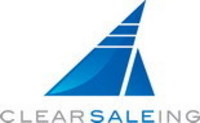 We use ClearSaleing analytics not only to measure campaign performance, but to also help us determine the marketing channels that have the most influence on conversion behaviors.
Columbus, OH (PRWEB) February 22, 2010
ClearSaleing, a technology and thought leader in attribution management, and American Greetings will delve into the emerging science of attribution and how it can help online retailers improve conversions rates via all marketing channels at the annual eTail West conference, February 22-25, in Palm Desert.
Adam Goldberg, co-founder and Chief Innovation Officer, ClearSaleing, and Tessa Fraser, Senior Marketing Manager, Paid Search and Online Media, American Greetings Interactive, will participate in a number of roundtable and panel discussions designed to help etailers gain more knowledge in best practices in search marketing, attribution and advertising analytics.
ClearSaleing and American Greetings will be leading three roundtable discussions on Search Summit day, February 22. The focus will be etailers' experience to date with attribution management, how they are putting it into practice and the benefits they have seen.
Attribution management is a method of determining which online ads lead a customer toward making a purchase decision, and determining the relative weight, or level of influence, of each of these ads. Attribution connects the dots between many types of ad spend – paid and organic search, email marketing, shopping engines and social media included – and the 'purchase path' a consumer travels before making a decision to purchase.
Ms. Fraser will also participate in two panels, exploring how American Greetings has used ClearSaleing advertising analytics to gauge the effectiveness of its ad spend, to refine messaging and landing pages, and to determine ROI down to the keyword level.
"Keeping Your Paid Search Program Growing Year After Year (Even Through A Recession) Panel Discussion, Search Summit, February 22, 11:15 AM:
In this panel, Ms. Fraser will give insights into how American Greetings Interactive uses rapid A-B (and often C,D, and E) testing to continually improve ads, messaging, price points and landing page experience for the highest return.
Ms. Fraser will explain how ClearSaleing's analytics platform enables rapid testing results, providing American Greetings Interactive with data on keyword conversion, high and low return keywords and the impact of non-paid search initiatives, such as display/rich media, affiliate, content and e-mail on its paid search and landing experience tests.
"American Greetings Interactive subscription and e-commerce businesses are occasion driven, including life-events, birthdays and holidays. Therefore, we're never running a business-as-usual campaign. We've found rapid testing is the most effective process for growing and getting a return on paid search campaigns," said Fraser.
Ms. Fraser will also discuss other best practices in growing paid search campaigns, including the need to forecast accurately despite uncertain times. American Greetings Interactive keeps historical data for its core / highest search keywords and monitors year-over-year and month-over-month changes to see the affect of different economic conditions, events or holidays on its campaigns. They also look at overall search activity, organic searches and paid search impressions, to evaluate if the trends are a defining shift or just a temporary blip.
"Examining the Analytical Side of Site Measurement for Increased Conversion Rates," Track A, Analytics, Site Enhancements, General Conference, February 23, 2:45 PM:
In this panel, Ms. Fraser will explain how American Greetings Interactive uses ClearSaleing to measure the impact of its advertising dollars across all its acquisition and marketing programs, and how it integrates ClearSaleing with other practices, such as tagging different clickable links and images on landing pages. Attendees will take away practical advice on how they can use attribution to further differentiate their brand online and increase conversions.
"We use ClearSaleing analytics not only to measure campaign performance, but to also help us determine the marketing channels that have the most influence on conversion behaviors. Traditional on-site and advertising analytics tools give all the credit of a purchase to the last click. We use attribution management to give an accurate picture of true profit, which in turn gives us more confidence in our marketing spend allocation," Fraser said.
About ClearSaleing
ClearSaleing has been named "Technology Platform Search Marketers Can't Live Without" at the SES (Search Engine Strategies) Awards. The company also won the 2009 'Outstanding Product' award from TechColumbus. ClearSaleing's advertising portfolio management platform helps marketers and agencies identify ways to more effectively and profitably allocate ad spend across a complex mix of online advertising investments.
ClearSaleing is a thought leader in the growing scientific field of attribution management and publishes http://www.AttributionManagement.com that provides a rich repository of ClearSaleing and externally published articles, white papers and other material focused exclusively on attribution management.
ClearSaleing's unique ability to give marketers telescopic insight into their online ad investment is attracting major brand customers such as American Greetings and Nationwide Insurance. The company was founded in 2006 and is headquartered in Columbus, Ohio. For more information, please visit http://www.ClearSaleing.com.
About American Greetings
American Greetings Corporation is a leading manufacturer of innovative social expression products that assist consumers in enhancing their relationships.
The company's major greeting card brands are American Greetings, Carlton Cards, Gibson, Recycled Paper Greetings, and Papyrus, and other paper product offerings include DesignWare party goods, American Greetings and Plus Mark gift-wrap and boxed cards and Date Works calendars.
American Greetings also has the largest collection of electronic greetings on the Web, including cards available at AmericanGreetings.com through AG Interactive, Inc., the company's online division. AG Interactive also offers digital photo sharing and personal publishing at PhotoWorks.com and Webshots.com and a one-stop source for online graphics, animations, and more at Kiwee.com.
In addition to its product lines, American Greetings also creates and licenses popular character brands through the American Greetings Properties group. Headquartered in Cleveland, Ohio, American Greetings generates annual revenue of approximately $1.7 billion, and its products can be found in retail outlets domestically and worldwide. For more information on the Company, visit http://corporate.americangreetings.com.
###