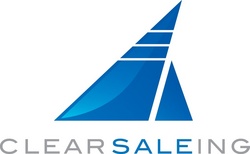 We are now at a point where most online marketers agree that crediting the last ad clicked prior to the conversion is a flawed method
Columbus, OH (PRWEB) March 6, 2009
ClearSaleing Inc., an online advertising analytics and technology company, has announced that Co-Founder and Chief Innovation Officer, Adam Goldberg, together with Vetra Analytics President, Dr. Purush Papatla, is co-hosting Measuring the Immeasurable: How to Properly Measure Your Online Marketing Mix.
The webinar, which further analyzes the complex topic of attribution management, will take place on Wednesday, March 18, 2009 at 1pm EST.
ClearSaleing has previously sponsored two forums on the topic of Attribution Management, where leading online marketing minds and industry professionals were invited to debate and begin the task of how to accurately assign value across a team of ads leading to a conversion. Contrasting from the Forum series, Measuring the Immeasurable will supply data based rules on the correct allocation of ads in a Purchase Path, with profit being the ultimate measure of success.
"We are now at a point where most online marketers agree that crediting the last ad clicked prior to the conversion is a flawed method," Goldberg said. "The difficulty in moving from a last click model is both a technical and mathematical challenge. In this webinar we will demonstrate the technology needed to get beyond the last click and present some real mathematical models for attribution given certain Purchase Paths that consumers navigate. "
Through ClearSaleing's advertising analytics technology, webinar attendees will gain insights on how the proper tracking technology, paired with statistical analysis, creates concrete models for Attribution rules. Topics covered in the webinar include:

Frequent Purchase Path scenarios
Attributing profit to each participating ad
Why the "last click" method leads to wrong decisions
What additional data points should be used when doing attribution
How to build a mathematically sound model for attribution
To register for "Measuring the Immeasurable: How to Properly Measure Your Online Marketing Mix" webinar, go to http://www.clearsaleing.com/v9webcast.aspx.
About Vetra Analytics
Vetra Analytics is a global marketing analytics consulting firm specializing in developing models for marketing analytics, analytical staff augmentation and custom marketing dashboards to optimize marketing decision making. Vetra's business is to help customers in turning information into advantage™ by making numbers talk™.
About ClearSaleing
ClearSaleing is the leading technology provider of Advertising Analytics. Through its innovative portfolio management approach to online advertising investment, the ClearSaleing solution represents the next generation in advertising analytics technology. ClearSaleing's portfolio management software delivers an improved, more profitable allocation of a company's spend across a complex mix of online advertising options. At the foundation of the ClearSaleing solution is its patent-pending Purchase Path technology that accurately attributes profit (ROI) across the multiple ads that contribute to and influence the ultimate purchase.
###