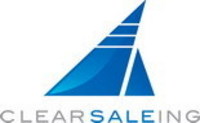 ClearSaleing is delighted to have Daniel Bates join our company to help our brand advertiser and agency clients fully utilize the richness of our attribution management platform
Columbus, OH (PRWEB) November 3, 2010
ClearSaleing, the leader in attribution management and advertising analytics, announced today that digital veteran Daniel Bates has joined the company as Vice President, Client Solutions. Bates will lead the Client Solutions team in developing and implementing new programs to integrate ClearSaleing's attribution platform into large advertisers' multichannel marketing initiatives.
As VP of Client Solutions, Bates will oversee client-focused activities within ClearSaleing, including client on-boarding, product usage, and documentation and dissemination of best practices. Bates will also manage client training and support, professional services and partner certification initiatives, in addition to developing long-term relationships with clients and partners. His team's ultimate focus will be on helping clients achieve their maximum marketing ROI.
Bates, a former sales director at Atlas (now part of Microsoft Advertising), has helped shape digital strategy for many clients, including Microsoft, Cisco, Adobe, Hilton, Intel, AT&T, and VW of America. While at Atlas, he managed new business growth and retention for Atlas' enterprise technology focused on display advertising, rich media and marketing channel integration.
"ClearSaleing is delighted to have Daniel Bates join our company to help our brand advertiser and agency clients fully utilize the richness of our attribution management platform," said ClearSaleing President Randy Smith. "Daniel has the right combination of digital advertising expertise and marketing savvy to enhance major brands' marketing success."
Prior to joining ClearSaleing, Bates was the co-founder of BatesHook, a digital marketing and sales consultancy. Bates began his career in the Sales & Service departments of Infiniti and Bank of America. He transferred his corporate experience into the dot-com world when he joined Engage-I/Pro in 1999 as Director of Sales and Account Management.'
"ClearSaleing's technology is the future of marketing channel integration," said Bates. "During my career, I have seen integration is an important yet often challenging factor in achieving success. With ClearSaleing, advertisers can look across marketing channels and see what is working. It is a huge benefit in achieving full integration," he added.
Proven ROI
ClearSaleing's attribution technology has been proven to deliver extraordinary ROI. Recently, Forrester Consulting issued a study detailing the value ClearSaleing provides to its clients. The study, titled "The Total Economic Impact™ of ClearSaleing", indicates a 605 percent adjusted return-on-investment for companies engaging in ClearSaleing's attribution management offering, along with additional benefits of time savings, eliminating waste and more.
The Forrester Consulting study, which was commissioned by ClearSaleing and is available at http://landing.clearsaleing.com/tei, looked at the experience of four ClearSaleing clients, including a national financial services organization, an online retail organization, the online retail arm of a multinational automotive products and services company, and a full-service digital advertising agency. Forrester Consulting found that, by using ClearSaleing, these companies experienced a net present value of more than $2.3 million, in addition to improving efficiencies in decision making and media buying and increasing productivity in automation and reporting.
About ClearSaleing
ClearSaleing has been named "Technology Platform Search Marketers Can't Live Without" at the SES (Search Engine Strategies) Awards. ClearSaleing's advertising portfolio management platform helps marketers identify ways to more effectively and profitably allocate ad spend across a complex mix of online advertising investments.
ClearSaleing is a thought leader in the growing scientific field of attribution management and publishes http://www.AttributionManagement.com that provides a rich repository of ClearSaleing and externally published articles, white papers and other material focused exclusively on attribution management.
ClearSaleing's unique ability to give marketers telescopic insight into their online ad investment is attracting major brand customers such as American Greetings and Nationwide Insurance. The company was founded in 2006 and is headquartered in Columbus, Ohio. For more information, please visit http://www.ClearSaleing.com.
# # #