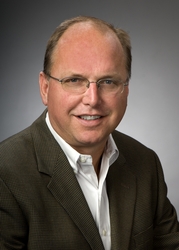 Being named 10th on the Fast 50 list is really an objective acknowledgment of our hard work and the solid nature of our business.
Columbus, OH (PRWEB) October 26, 2010
Attribution management and advertising analytics leader ClearSaleing announced today that it has been named the 10th fastest growing company in the annual Fast 50 list published by Columbus Business First. Announced during the 15th Annual Fast 50 Luncheon last week, the Fast 50 list recognizes and ranks Central Ohio companies with the greatest average revenue growth over the past two years. ClearSaleing's Fast 50 profile is available online at the Columbus Business First website.
"We are proud to not only have survived, but actually thrived in this uncertain economy," said Randall Smith, ClearSaleing's President. "Being named 10th on the Fast 50 list is really an objective acknowledgment of our hard work and the solid nature of our business. As we continue to create additional value for our customers who are seeking more effective ways to track and manage their spending and ROI across channels, we anticipate even more growth and expansion in 2011."
Fast 50 nominees must be privately owned companies based in Central Ohio with at least 3 years of operating history and an average of $1 million in annual revenue. Tax forms of nominated companies were submitted to the accounting firm GBQ Partners. Average sales growth percentages were verified and released to Columbus Business First to use in the Fast 50 program.
Proven ROI
ClearSaleing's attribution technology has been proven to deliver extraordinary ROI. Recently, Forrester Consulting issued a study detailing the value ClearSaleing provides to its clients. The study, titled The Total Economic Impact™ of ClearSaleing, indicates a 605 percent adjusted return-on-investment for companies engaging in ClearSaleing's attribution management offering, along with additional benefits of time savings, eliminating waste and more.
The Forrester Consulting study, which was commissioned by ClearSaleing and is available at http://landing.clearsaleing.com/tei, looked at the experience of four ClearSaleing clients, including a national financial services organization, an online retail organization, the online retail arm of a multinational automotive products and services company, and a full-service digital advertising agency. Forrester Consulting found that, by using ClearSaleing, these companies experienced a net present value of more than $2.3 million, in addition to improving efficiencies in decision making and media buying and increasing productivity in automation and reporting.
About ClearSaleing
ClearSaleing has been named "Technology Platform Search Marketers Can't Live Without" at the SES (Search Engine Strategies) Awards. ClearSaleing's advertising portfolio management platform helps marketers identify ways to more effectively and profitably allocate ad spend across a complex mix of online advertising investments.
ClearSaleing is a thought leader in the growing scientific field of attribution management and publishes http://www.AttributionManagement.com that provides a rich repository of ClearSaleing and externally published articles, white papers and other material focused exclusively on attribution management.
ClearSaleing's unique ability to give marketers telescopic insight into their online ad investment is attracting major brand customers such as American Greetings and Nationwide Insurance. The company was founded in 2006 and is headquartered in Columbus, Ohio. For more information, please visit http://www.ClearSaleing.com.
###