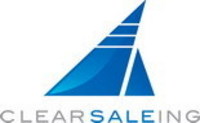 Early adopters, like ClearSaleing, know that cloud hosting can help them scale quickly and effectively.
Columbus, OH (PRWEB) August 31, 2010
Virtualization and cloud computing adds tremendous value in reducing IT complexity and enabling IT as a service. At VMWorld, San Francisco, Moscone Center, August 31-September 2, ClearSaleing, the industry leader in advertising analytics and attribution management, and Hosting.com,a global provider of enterprise-class IT infrastructure solutions, services and facilities, will explore how cloud hosting, via Hosting.com, has enabled ClearSaleing to provide the industry's most sophisticated hosted services for its clients. Luke Tuttle, CIO of ClearSaleing, will join Hosting.com at its booth, #1608.
Aaron Hollobaugh, Director of Marketing for Hosting.com, comments that, "We are pleased that ClearSaleing is joining Hosting.com at VMWorld to help illustrate the value our new Cloud 2.0 initiatives are bringing to clients. Early adopters, like ClearSaleing, know that cloud hosting can help them scale quickly and effectively - now their expectations have turned to functionality and manageability of cloud and hybrid solutions. We're excited to tell that story at VMWorld together."
Tuttle notes, "As our attribution management platform has evolved, and we are adding increasingly complex data such as the effect of social media on the Purchase Path, and expanded Cost of Acquisition analysis, we need hosting technology that can support this level of scale. We find Hosting.com provides us the means to give our clients a superior user experience."
Employing Hosting.com's technology, ClearSaleing has grown from a dedicated server solution to a large hybrid solution encompassing cloud technologies. At the Hosting.com booth, Tuttle will answer questions about his solution, his experience with Hosting.com and how virtualization technology supports ClearSaleing's advertising analytics platform.
Tuttle also notes that Hosting.com's technology has worked well with ClearSaleing's many online retail clients who scale up in the fall and winter months and then tend to lessen in demand, post holiday. "ClearSaleing found Hosting.com lets us seamlessly ramp up or down without any change in efficiency, speed or support for our clients."
For a more detailed look at ClearSaleing's use of Hosting.com's solution, visit http://www.hosting.com/resources/case-studies/clearsaleing
ABOUT CLEARSALEING
ClearSaleing has been named "Technology Platform Search Marketers Can't Live Without" at the SES (Search Engine Strategies) Awards. ClearSaleing's advertising portfolio management platform helps marketers identify ways to more effectively and profitably allocate ad spend across a complex mix of online advertising investments.
ClearSaleing is a thought leader in the growing scientific field of attribution management and publishes http://www.AttributionManagement.com that provides a rich repository of ClearSaleing and externally published articles, white papers and other material focused exclusively on attribution management.
ClearSaleing's unique ability to give marketers telescopic insight into their online ad investment is attracting major brand customers such as American Greetings and Nationwide Insurance. The company was founded in 2006 and is headquartered in Columbus, Ohio. For more information, please visit http://www.ClearSaleing.com.
ABOUT HOSTING.COM
Hosting.com is a global provider of enterprise-class IT infrastructure solutions, services and facilities. Hosting.com's geographically-dispersed data centers and Cloud Super Sites coupled with the industry's top networking and connectivity technologies provide clients with the highest levels of security, reliability and support. The most recognized names in Retail, Financial Services, Healthcare, Government, Technology and Web 2.0 rely on Hosting.com's colocation, cloud hosting, dedicated and managed hosting solutions.
Hosting.com currently operates SAS 70 Type II certified datacenters in Irvine, CA; Louisville, KY; Newark, DE; San Francisco, CA; and Denver, CO.
All Hosting.com products and services are supported by 24x7x365 live expert technical support through toll-free telephone, email, and online chat. Hosting.com's Entourage Support and Migration Managers set the industry standard in customer support, consultation and responsiveness.
###