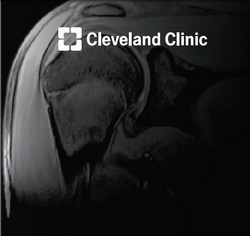 The shoulder is not a ball-and-socket joint. It is more like a golf ball on a tee, carefully stabilized by a complex arrangement of capsule, ligaments, tendons and muscles that are prone to injury and degeneration
Cleveland, OH (PRWEB) February 2, 2009
Many people who follow baseball may have heard of a torn rotator cuff. However, professional baseball pitchers are not the only ones to suffer shoulder injuries. People from all walks of life can experience shoulder pain as a result of traumatic injuries, arthritis and aging.
For this reason, Cleveland Clinic offers an educational guide to shoulder pain and its treatment, outlining common causes and symptoms of shoulder problems, plus the various surgical and non-surgical options employed to treat them.
"The shoulder is not a ball-and-socket joint. It is more like a golf ball on a tee, carefully stabilized by a complex arrangement of capsule, ligaments, tendons and muscles that are prone to injury and degeneration," says orthopaedic surgeon Peter Evans, M.D., Director of Cleveland Clinic's Hand and Upper Extremity Center. "More than half the population will experience shoulder problems at some point during their lives."
A look at the shoulder's structure and a description of problems resulting from injuries, age and other factors comprise the first part of the two-page guide. The second part consists of treatment tips, beginning with conservative care and ending with an explanation of surgical options. (Most shoulder problems do not require surgery.)
Among the types of shoulder pain examined in the guide are:

Rotator cuff and related injuries
Labral tears
Instability and dislocation
Frozen shoulder
Fractures
Arthritis
The guide also notes less common causes like infection, soft-tissue/bone tumors, and nerve problems.
When the various methods of conservative care have been exhausted or cannot be applied, an orthopedic specialist may recommend surgery, followed by physical therapy, including:
Arthroscopic surgery, including arthroscopic decompression
Rotator cuff surgery
Shoulder replacement
Surgery to repair shoulder fractures
For more shoulder pain treatment information, the guide can be downloaded at: http://www.clevelandclinic.org/lp/ortho/shoulder_pain/intro.html
About the Department of Orthopaedic Surgery
Cleveland Clinic Department of Orthopaedic Surgery has a long history of excellence and innovation in medical and surgical care for those with musculoskeletal impairments and diseases such as hammertoes, carpal tunnel syndrome, hip conditions and congenital clubfoot. In 2008, U.S.News & World Report ranked Cleveland Clinic's Orthopaedic Program No. 3 in the United States, the top ranking in Ohio. Also, its strong orthopaedic surgery residency program offers both basic science and clinical research opportunities for those interested in a dynamic specialty.
About Cleveland Clinic:
Cleveland Clinic, located in Cleveland, Ohio, is a not-for-profit multispecialty academic medical center that integrates clinical and hospital care with research and education. Cleveland Clinic was founded in 1921 by four renowned physicians with a vision of providing outstanding patient care based upon the principles of cooperation, compassion and innovation. U.S.News & World Report consistently ranks Cleveland Clinic among the nation's top four hospitals in its annual "America's Best Hospitals" survey. Approximately 1,800 full-time salaried physicians and researchers at Cleveland Clinic and Cleveland Clinic Florida represent more than 100 medical specialties and subspecialties. In 2007, there were 3.5 million outpatient visits to Cleveland Clinic and 50,455 hospital admissions. Patients came for treatment from every state and from more than 80 countries. Cleveland Clinic's Web site address is http://www.clevelandclinic.org.
The information contained in this communication was developed by Cleveland Clinic's Marketing Department.
###