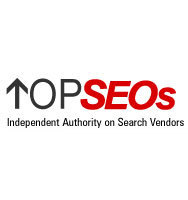 keep high level of service by not growing beyond a certain number of clients.
Plymouth, IN (PRWEB) March 11, 2009
topseos has released its results of the Annual PPC Competition. Among those to be recognized is Clicks2Customers. Their consistent excellent service has now become a trademark to the firm's success and one of the reasons they remain on top of topseos.com's rankings. Clicks2Customer's is one of the best Pay per Click Management Companies in three continents.
They don't let their accomplishments get to their head as they continue to fuel their drive to achieve greater heights. Michael Leeman, their USA Country Manager, breaks down their strategy for excellence as wanting to "keep high level of service by not growing beyond a certain number of clients."
Their focus on what is important to the customer is one of the reasons they have achieved this much success. Mr. Leeman adds, "Clicks2Customers is purely focused on search, no distractions." To achieve this they employ complex algorithms including a Proprietary autopricing algorithm.
Their dedication to providing a high degree of personalized service has also fueled their continuous growth. Among the signs of the rise of the company includes the launching of their second version of the autopricing algorithm the third version of their training platform. They also have recently opened a new office in San Diego, California in response to their plans of expanding operations in America and Australia.
Clicks2Customers achieved 4th place ranking after an extensive evaluation process. Their portfolio of clients which includes Kalahari.net, the leading SA retailer and one of the leading Australian online retailers have been asked questions to gauge Clicks2Customer's performance. Questions which include "What type of needs analysis was conducted before work initiated?" and "What would be 3 things you would change about your experience?"
To view the complete list of the best PPC Management Companies for 2008, please visit: http://www.topseos.com/seo-and-ppc-competition/index/winners.
To learn more about Clicks2customers, please visit http://www.topseos.com/clicks2customers.
###