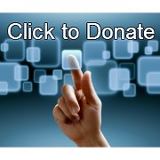 Click to Donate realistically could end hunger, poverty and disease in the World
Los Angeles, CA (PRWEB) March 26, 2013
On March 26, 2013, clicktodonate.org announced that it has successfully built a search engine that can empower any charity or good cause to raise significant funds without supporters spending a single dollar.
The concept of Click to Donate is innovative and simple which is why it is so ground-breaking: Everyday there are hundreds of millions of queries searched into Google which leads to billions of dollars in revenue. Instead of using Google.com, the supporters of a cause use their charity's custom social search engine by joining their social community. Since the charity search engines are powered by Google, the user is not losing any of the advantages of a Google search; meanwhile, rather than Google earning all of the revenue generated by the search engine, the revenue is splitted with Click to Donate which then grants 90% of the proceeds to the specific charity or cause you are supporting.
According to representatives of the company, the main purpose of click to donate is to organize supporters of a similar cause into social search engine communities built on Google's robust technology. Click to Donate is the first ever social search engines for good cause.
Clicktodonate.org has assembled a team of Silicon Valley developers, headed by Nick Lucas, a top rated Google api expert, to make sure that the quality of the search engine communities is top notch and always up to date.
Although the company will not disclose anything about how the technology works, it has confirmed that it has been successfully tested for zcenter.org - a nonprofit charity in Illinois that supports victims of sexual abuse. Reports indicate that many major charities have agreed to join and endorse the click to donate platform and will urge their supporters to join the social search network. When asked about the fast paced growth, Click to Donate said that the waiting list has reached 18 charities already and is growing by the day.
To learn more about how click to donate works or how to submit a charity for consideration, visit clicktodonate.org.
Click to Donate is a for profit social community for charities, built on Google+ and Google Custom Search. The fundraising company builds charities and good causes custom social search engines and grants 90% of all revenue generated through ads and affiliates to the charity.