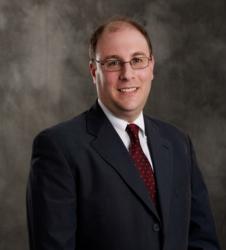 We have increased our presence in this region because these victims and their families deserve high quality and hands-on personal service.
Clifton Park, NY (PRWEB) April 10, 2013
Belluck & Fox, LLP, recognized as one of America's best law firms by U.S. News and World Report, has reaffirmed its commitment to asbestos victims in the New York Capital District with the opening of its new location at 646 Plank Road in Clifton Park.
The office is conveniently located to allow the firm to better serve local communities that were heavily impacted by asbestos, including Schenectady, Albany, Saratoga and Warren Counties. This region's history of manufacturing, foundries, paper mills, and other industrial and construction industries has left area residents susceptible to asbestos diseases, as these industries utilized cancer-causing asbestos materials, according to the firm's managing partner, Joseph Belluck.
"For decades, innocent workers and consumers were needlessly exposed to asbestos fibers, which caused or contributed to such lethal diseases as lung cancer and mesothelioma," Belluck said. "We have increased our presence in this region because these victims and their families deserve high quality and hands-on personal service."
Mesothelioma is an aggressive cancer which usually attacks the lining of the lung or the peritoneal cavity of its victims. The disease affects about 3,000 individuals each year and typically surfaces anywhere from 20 to 40 years after exposure. Common occupations with a high incidence of this disease include plumbers, pipefitters, boiler trades, auto mechanics, Navy veterans, merchant mariners, electricians, carpenters and many other trades that used asbestos materials without being warned of its lethal effects.
Since opening its doors in 2002, Belluck & Fox, a New York-based law firm, has dedicated itself to pursuing justice for families suffering from mesothelioma and other asbestos diseases. The firm has won more than $500 million in total settlements and verdicts for its clients, over $100 million of which has been for families in the Capital District.
The new office will be managed by Belluck and Fox attorney Richard White, who is a long-time resident of the region and an experienced mesothelioma attorney. Over the past 15 years, White has represented hundreds of asbestos victims in almost every county of Upstate New York.
According to White, "New York courts typically grant quick legal relief to individuals suffering from mesothelioma and lung cancer, which often results in the resolution of our clients' claims within one year. This is a tremendous advantage over other states where cases can meander through the legal process."
The new space opened on April 1, 2013. The address is:
Belluck & Fox
646 Plank Road
Clifton Park, NY 12065
To reach the Clifton Park office by phone, please call (518) 621-2699. For the firm's home office, dial 877-MESOTHELIOMA (637-6843). You can also visit the firm's website at http://www.belluckfox.com.
About Belluck & Fox
The New York mesothelioma law firm of Belluck & Fox, LLP represents victims of mesothelioma and other asbestos-related diseases, as well as individuals with claims related to other mass torts, motorcycle crashes, lead paint, and other serious injuries. Their attorneys have won more than $500 million in compensation for clients and their families. Belluck & Fox has been listed among US News and World Reports' Top Law Firms in America for three straight years.
Partner Jordan Fox was named the 2013 Plaintiff's Lawyer of the Year in New York City Mass Tort Litigation by The Best Lawyers in America® (Copyright 2012 by Woodward/White, Inc., of Aiken, SC). Mr. Fox has been listed among the Best Lawyers in America since 2006, and his verdicts have appeared within the National Law Journal's Top Verdicts of the Year lists multiple times.
Partner Joseph W. Belluck has an AV® Peer Review Rating™ from Martindale-Hubbell® — the highest rating possible that indicates both legal excellence and ethical integrity — and is listed among the "Best Lawyers in the New York Area" and the "Best Lawyers in America." He has won numerous cases involving injuries from asbestos, defective medical products, tobacco and lead paint.
For more information about the firm, please use its online contact form or call 877-MESOTHELIOMA (877-637-6843).