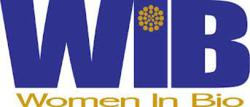 We really appreciate Clinovo's continuous support of Women In Bio, and Sophie McCallum's [Marketing Manager at Clinovo] personal role in organizing some of our events and finding new sponsors for the association
(PRWEB) October 01, 2012
Clinovo sponsors the Sangria Networking event organized by the non-profit organization Women In Bio (WIB). The event takes place on October 8th, 2012, at Thirsty Bear in San Francisco. It will be held the night before opening day of the BIO Investor Forum held in San Francisco that same week.
The Sangria Networking Event is a casual fun evening networking party, with an open buffet. Just two blocks away from the Palace Hotel in San Francisco, this event is perfect for BIO Investor Forum attendees that want to mingle before the event or for those unable to attend the conference but want to unwind after a hard day's work.
Clinovo has been actively promoting and supporting the Women In Bio-San Francisco Bay Area chapter since its creation in early 2012. "We really appreciate Clinovo's continuous support of Women In Bio, and Sophie McCallum's [Marketing Manager at Clinovo] personal role in organizing some of our events and finding new sponsors for the association," says Simone Fishburn, Chapter Chair of the Women In Bio-San Francisco Bay Area Chapter.
"We are all strong advocates of Women In Bio at Clinovo," explains Trisha Heredia, Director of Business Development. "We are enthusiastic of the organization's actions to help promote careers for women in the life science industry, and share common values and aspirations with the organization".
Event Details
Monday, October 8, 2012
6.30 p.m. – 8.30 p.m. PDT
Thirsty Bear
661 Howard Street, San Francisco, CA 94105
Link to register
Early Registration (Before or on September 20, 2012):
Members: $15
Non-Members: $25
Regular Registration (After September 20, 2012):
Members: $25
Non-Members: $40
About Women In Bio
Women In Bio was established in 2002 to help women entrepreneurs and executives in the Baltimore-Washington-Northern Virginia area build successful bioscience-related businesses. Today, WIB aims to serve all women in the bioscience industry. Chapters are opening across the U.S. and internationally. WIB conducts professional development programs, workshops, and seminars; organizes networking opportunities with investors, attorneys, researchers and executives in fields such as finance, marketing, human resources, and communications; and holds exciting social events. Other initiatives include the inspiring Young Women In Bio (YWIB) program and the WIB Scholarship, a fund that was established to advance the educational development of women in the life sciences industry by encouraging and supporting education on the business aspects of life science.
http://www.womeninbio.org/
About Clinovo
Clinovo partners with life science companies to streamline their clinical trials, leveraging years of expertise in systems integration, open source technology and industry standards. Clinovo provides Staffing Solutions, eClinical Systems and Biometrics Services including Clinical Data Management, Electronic Data Capture, CDISC mapping and SAS Programming.
http://www.clinovo.com
Contact Information
Sophie McCallum, Marketing Manager at Clinovo
408-773-6258
sophie(dot)mccallum(at)clinovo(dot)com