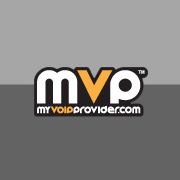 When a company switches to a cloud PBX, the telephone wires disappear, the hardware disappears, and best of all, the high prices disappear too.
(PRWEB) March 24, 2013
For businesses looking for a little less clutter and a little more savings this year, a cloud PBX is the perfect solution for cheap calls and wireless extensions. Cloud PBXs are the VoIP answer to the office phone system. In honor of some Spring cleaning that will last all year, My VoIP Provider announces the top 4 ways that a cloud PBX is the best new upgrade for the office.
1. More Monthly Savings
The best benefit of a cloud PBX is the cheap monthly phone bill that goes with it. A cloud-based VoIP system reduces the cost of each phone call, and saves money by reducing the need for in-house IT maintenance.
With a cloud PBX, the average price of each extension is only around $20/month per extension. Upgrading to a cloud PBX is a great option for large companies looking to get rid of their pricey and clunky traditional PBXs. Cloud PBXs are also a cheap upgrade for small to medium businesses that can't afford a traditional PBX.
Traditional PBXs are expensive. Landline phone calls use analog data technology, which is more expensive because analog data does not travel as well as digital data. Each phone call is more expensive using a traditional PBX then using the Internet with a VoIP system. A cloud PBX is able to translate incoming analog calls into digital calls, which makes all internal and external office calls cheap Internet calls.
2. Scalable Extensions
Cloud PBXs are especially helpful for businesses that are in flux. It is easy to add and move extensions with cloud technology since the extensions exist wirelessly. An on-premise traditional PBX always costs more money and adds hassle due to the physical nature of the extension wires. A technician must come to the office to physically add, remove, or move an extension any time the office needs to make a change.
With a cloud PBX, the company simply needs to log into their VoIP account and request a change, and the business VoIP provider will digitally add, or remove, or move the wireless extension.
3. Remote Worker Capability
A cloud PBX is an excellent tool for companies with remote employees. The extensions are wireless, which gives the company freedom to route their employee extensions to any location. An office extension might go to a remote employee's home phone, or their smartphone if the employee is using mobile VoIP. This wireless capability makes it easier for remote employees to stay connected to the business, and to the customers.
4. Less Clutter in the Office
Since the cloud PBX is hosted completely off-site, the office is free to get rid of the old clunky traditional PBX. In some offices, the PBX takes up an entire closet or an entire office. The move to cloud technology gives the company more open space in the office. In addition, a company does not need to hire a manual PBX operator to upkeep the hardware. And it's easy to do a business VoIP comparison to find the provider with the cloud PBX plan that fits best with the company's needs.
It's Spring and time to clean, and when a company switches to a cloud PBX, the telephone wires disappear, the hardware disappears, and best of all, the high prices disappear too.