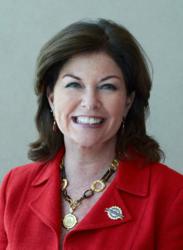 Through the efforts of the entire national board, we will continue to support the growing number of case/care managers who provide quality, patient-centered care. -CMSA President Nancy Skinner
Little Rock, AR (PRWEB) March 19, 2013
The Case Management Society of America (CMSA) will install five new members of the CMSA National Board of Directors this year, after recently completing its 2013 election. In one of the largest elections in the Association's twenty-three year history with a pool of thirteen candidates, CMSA's membership has elected a president-elect, secretary and three directors to begin serving 2, 3, or 4-year terms on the national board. The new leaders will begin their terms this summer at CMSA's 23rd Annual Conference & Expo in New Orleans, June 25-28, 2013.
"After an election consisting of a very strong pool of candidates, we welcome the new members and anticipate their formal inclusion on the national board," said Cheri Lattimer, RN, BSN, CMSA Executive Director. "The wealth of experience, ideas and enthusiasm they bring will help to shape the direction of CMSA for years to come."
Kathleen Fraser, RN-BC, MSN, MHA, CCM, CRRN will serve as President-Elect and will begin her term as President of CMSA in 2014. A former CMSA National Director and Chapter President's Council Representative, Fraser currently serves as the President of the Houston/Gulf Coast Chapter of CMSA. She became a case manager nearly 20 years ago, creating the 1st Case Management Department for a large national healthcare system, and has been a Regional Team Manager of Managed Care for 13 years.
Fraser is joined by four leaders to be installed to the 2013-2014 Board of Directors:
SECRETARY
Mary McLaughlin Davis, RN, MSN, ACNS-BC, CCM
Bay Village, OH
DIRECTORS
Debra Lee Bellitter, RN, BS, MBA, CCM
Glendale, AZ
Catherine Campbell, RN, BSN, MBA, CHC, FACHE
Rowlett, TX
Jose Santoro, MBA
West Orange, NJ
CMSA President Nancy Skinner, RN-BC, CCM, remarked, "The eagerness of so many members of the CMSA community to volunteer to lead demonstrates the importance and relevance of case management in a quickly changing health care environment. Through the efforts of the entire national board, we will continue to support the growing number of case/care managers who provide quality, patient-centered care."
One of several initiatives the national board will focus on as it looks at CMSA's strategic priorities for 2013 and beyond is the recently launched CMAG 2012, an educational resource designed to provide case management professionals with assessment and intervention tools to improve patient medication and treatment adherence.
CMSA is a membership organization of approximately 11,000 professional case managers, social workers and other health care professionals who work across the health care continuum to advocate for patients' wellbeing and improved health outcomes. The association is dedicated to providing the tools, resources and collaborative opportunities that support the community's needs in becoming more efficient, effective and competitive throughout their careers.
About the Case Management Society of America (CMSA)
Established in 1990, the Case Management Society of America is the leading non-profit association dedicated to the support and development of the profession of case management. CMSA serves more than 10,500 members, 15,000 subscribers, and 75 chapters through educational forums, networking opportunities, legislative advocacy and establishing standards to advance the profession. For more information, visit http://www.cmsa.org or follow CMSA on Twitter @CMSANational.