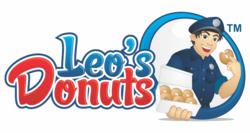 What sold me was the quality of Crimson Cup's coffee and their system. They sold us the equipment, supplies, coffee and other products and came here to train us. We didn't have to figure anything out on our own.
Columbus, OH (PRWEB) April 11, 2013
In the fall of 2012, entrepreneur Terry Shortt was in the final stages of preparing to open a new donut shop and coffee house in Radcliff, Ky. He and his wife, Andra, had completed renovation of the historic Dog 'N Suds restaurant building at 605 N. Wilson Road. They had nailed down plans for serving fresh donuts and other goodies. But the specialty coffee side of the business was still up in the air.
The Shortts' son works in the restaurant industry in Columbus, Ohio. He suggested they contact Crimson Cup Coffee and Tea, an Ohio Coffee Roaster that offers a coffee shop franchise alternative through its "Seven Steps to Success" program.
"After traveling to Columbus and meeting with Greg Ubert, I knew I'd found the solution," Short said. The Founder and President of Crimson Cup, Ubert is the author of Seven Steps to Success in the Specialty Coffee Industry and has helped establish hundreds of independent coffee houses.
"What sold me was the quality of Crimson Cup's coffee and their system," Shortt said. "They sold us the equipment, supplies, coffee and other products and came here to train us. We didn't have to figure anything out on our own."
As opening day approached, Crimson Cup Trainer Steve Bayless arrived to supervise equipment installation and to show the Shortts and their staff of two how to prepare delicious cappuccinos, mochas, lattes, hot chocolates, smoothies and other beverages. He returned two months later to ensure the success of the store's Grand Opening on January 8.
"The training and marketing support we've received from Crimson Cup have been totally unbelievable," Shortt said. "Crimson Cup set us up for success."
The store features an espresso bar, fresh donuts and other goodies, free Wi-Fi and modern seating for up to 20 people in a bright dining room. Customers can also breeze through a drive-thru window to pick up their coffee and treats. With warm weather approaching, Leo's is preparing to open an outside patio where customers can enjoy their smoothies and lattes under a canopy.
The logo for Leo's includes the image of a police officer. Shortt said Leo is an acronym for law-enforcement officer and is meant as a tribute to the long hours invested by those who protect the community.
The Shortts originally chose the location for its proximity to the army base at Fort Knox. "We have a tremendous number of customers affiliated with Fort Knox during the week, and on the weekends we see lots of families," he observed. "There are three other coffee shops on the base itself, including a Starbucks, but we're more than holding our own."
Leo's is a community-based business, and Shortt followed Ubert's advice about using grass-roots marketing to promote the business. "We go door to door," he said. "We go in, talk to people, and drop off coupons. Now, everybody pretty much knows about us."
In a few short months, Leo's Donuts and Coffee House has become a vital part of the Radcliff community. "People hold business meetings here. They bring their kids here." Shortt said. "It's become a popular little place."
Leo's routinely hosts events that highlight the unique nature of the Radcliff community. On May 4, the store is planning a book signing with local author John Flanagan. The highly decorated Vietnam veteran wrote, "Born in Brooklyn, Raised in the CAV!," about his war-time experiences as a helicopter pilot.
Shortt said that Crimson Cup has been the biggest contributor to the success of his business. "The quality and consistency of their products is outstanding," he said. "Without them, I would never be able to pull this off."
His advice to other prospective coffee shop owners? "Don't try it alone. Crimson Cup is the perfect solution if you're new to the coffee shop business or if you want to grow your business."
About Crimson Cup Coffee & Tea
Since 1991, Crimson Cup Coffee & Tea has roasted great-tasting specialty coffee in Columbus, Ohio and taught independent business owners how to be successful through its coffee shop franchise alternative program. Hand-roasted in small batches, Crimson Cup coffee is available through a network of more than 350 independent coffee houses, grocers, college and universities, restaurants and food service operations across 28 states, as well as the company's own Crimson Cup Coffee House in the Columbus suburb of Clintonville. For more information, visit crimsoncup.com.