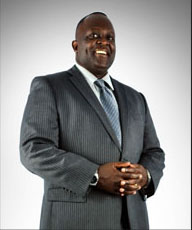 You will win if you don't quit!
Raleigh, NC (PRWEB) March 19, 2013
Business in North Carolina has remained afloat throughout the past years of economic downfall compared to all other states. However, the need to continue to grow our beautiful state in one of the most profitable, successful, and ever expanding in business and in all aspects is the priority of numerous company CEOs that have relocated themselves and their businesses into our State of North Carolina.
As traditional small business owners in the North Carolina area continue to be negatively impacted by the changes being applied because of our economy, well-informed business owners and entrepreneurs like Mr. James Hamilton are profiting, expanding, and mentoring others to break free of the chains of Corporate America.
"Before I was introduced to this business in North Carolina, I had already reached a very high level of financial success as the CEO of my own company. Nevertheless, when this project was placed on my desk, I did not hesitate to take advantage to tap into the world's second largest traded commodity, coffee! It simply was a no-brainer," says Mr. James Hamilton, CEO of Q-1 Clinical Consultants.
Financial stability and freedom is the dream of every American. However, without the ability to invest several thousands of dollars into a business or franchise, that dream remains just that, a dream for the hard-working American.
Specialty coffee shops are in for some competition! A new model of business in North Carolina has created the ability for individuals that have always wanted to invest in their own business franchise amazingly affordable.
For more information, contact Mr. James Hamilton directly at 919-441-8789 or visit http://jameschamilton.coffeemillions.com/movie_player/.
By Pablo Gonzalez