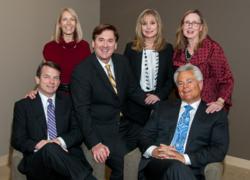 . . . his clients are very grateful for the judgment, part of which will be used to finance the education of their children.
Chicago, IL (PRWEB) April 08, 2013
In a truck injury case that was resolved during trial in Cook County Circuit Court, a 46-year old man who was run over by a tractor three years ago at a Will County shipping yard will receive a $6.99 million settlement as compensation for his injuries.
According to the Settlement Report, Simon Estrada-Varela, a truck driver, was walking across the Channahon Yard to check on his cargo when fellow truck driver Mihai Orha began to execute a three-point turn. Orha, failing to notice Estrada-Varela, backed his tractor over his body below the waist, resulting in fracture andcrush injuries to the pelvis, legs and feet. According to Estrada-Varela's attorneys, John. M. Power, a partner at Cogan & Power P.C., and his colleague, Jon C. Papin, Estrada-Varela sustained permanent injuries from the iincident that include pain in the back and legs and erectile dysfunction.
Estrada-Varela and his wife, Marciela Estrada, filed suit in Cook County Circuit Court against Orha and his employer, DMTI Inc, as well as shipping yard operator Integrated Industries Corp. The lawsuit alleged thatIntegrated Industries failed to take proper safety measures at the shipyard and allowed it to become overcrowded with too many truck and containers, impairing safe traffic flow. The suit also alleged that Orha's actions in failing to see Estrada-Varela and avoid hitting him were negligent.
On March 1, the first day of trial, Orha and DMTI reached a settlement with the plaintiffs for $990,000. However, the case against Integrated Industries proceeded to trial, with Cook County District Judge Donald J. Suriano presiding. After more than a week, during which the plaintiffs presented several witnesses, Integrated Industries admitted responsibility and consented to a judgment against itself, citing a newly discovered gap ininsurance coverage as its reason for capitulation in the case.
According to court documents, Judge Suriano entered a consent order in the case on Tuesday. Details of the settlement include a judgment of $6.99 million to the plaintiffs, with $999,000 covered by the settlement with DMHI and $5 million to be covered by insurance. Integrated Industries assigned its rights to the plaintiffs' attorneys, allowing them to pursue the remaining $1 million from those determined responsible for paying the sum, whether it is the company's third layer of insurance, the broker who is responsible for the apparent gap in coverage or some
other source.
According to Power, his clients are very grateful for the judgment, part of which will be used to finance the education of their children. Estrada-Varela, who had suffered bouts of depression because he could not provide for his family, is relieved to know he will now have the means to care for them in the future.
The case is Simon Estrada Varela et al. v. DMTI Inc., et al. No.10 L 2433.
Cogan & Power, P.C. Is a Chicago personal injury law firm that is dedicated to aggressively protecting the rights of people throughout Cook County and Illinois who have suffered injury or loss due to the negligence or misconduct of another. Our team of experienced Chicago personal injury attorneys are strong advocates for the injured, with a record of recovering more than $250 million on behalf of clients in complex cases of personal
If you have any questions regarding information in these press releases please contact the company listed in the press release. Our complete disclaimer
injury, medical malpractice and wrongful death. To contact the skilled Chicago personal injury lawyers at Cogan & Power P.C., please call 312-477-2500 or visit us at http://www.coganpower.com