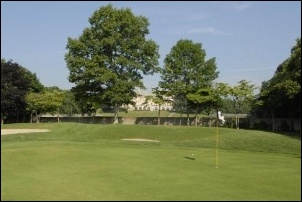 Participants can bring family, friends and children of all ages and walk as many or as few holes as they like
COLD SPRING, N.Y. (PRWEB) June 20, 2007
Hundreds of members of the club, as well as community members, will make minimum donations of $30 per person to walk the golf course to raise money and awareness for the work being done by the American Cancer Society for research, education, advocacy and patient and family service programs.
"Participants can bring family, friends and children of all ages and walk as many or as few holes as they like," said Elaine Levitan, the event's organizer. "We are the first country club on Long Island to close our golf course to our members in order to support such a worthy cause and we hope it will add to the legacy of support and encouragement in the fight against breast and prostate cancer."
The golf course will be closed at 4 p.m. and after the walk there will be a family BBQ available for those who choose to participate. One loop around the golf course for this event is three miles.
Cold Spring Country Club is a private club in Cold Spring Hills that is celebrating its 60th anniversary this year. The club is an active participant in the Babe Zaharias Memorial Golf Tournament which last year raised $1.6 million for the American Cancer Society. This year's event is Tuesday, July 10.
"Cancer death rates have declined for the second year in a row. This emphasizes the progress we've made in the fight against this dreaded disease. It's largely due to early detection and advances in treatment. This gives us hope that our mission to eliminate cancer as a major health problem will become a reality," said Dee McCabe, Regional Vice President of the American Cancer Society's Long Island/Nassau County region.