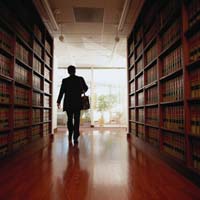 San Jose, CA (PRWEB) March 25, 2013
San Jose Attorney, John F. Bradley, Jr. is proud to announce that this is his 20th year practicing law. Mr. Bradley started practicing law in 1993, after attending Trinity College in Hartford, CT and the Santa Clara University School of Law. His practice concentrates on civil litigation, which includes business disputes, breach of contract cases, and enforcement judgments.
John F. Bradley Jr. is well versed in the law as it pertains to breaches of contract. One of the most common problems among businesses is a breach of contract by one or more parties. Common breaches include late or failed delivery or payment. In addition, there may be issues with respect to the quality of goods or whether the proper goods were furnished. In cases where a contract dispute cannot be settled between the parties involved, an outside court may be brought in deal judgment.
The process by which contract litigation takes place is often expensive and time consuming. The first recommendation about going to court is to avoid it if possible. If going to court is necessary, Mr. Bradley is and will continue to be a fierce advocate.
About the company:
Since 1993, John F. Bradley Jr., Attorney at Law, has provided personalized services for his client's business, commercial and individual legal needs. The firm assists businesses and individuals in the South Bay with enforcing contracts and promissory notes, collecting judgments, and enforcing business deals. John F. Bradley Jr., Attorney At Law, primarily works as a civil litigation attorney, including work on enforcing judgments. According to Bradley, since "civil" includes many different things, over the years he has narrowed the focus of his practice to business disputes, breach of contract cases, collections, commercial matters, and enforcement of judgments. He also represents individuals in personal transactions such as disputes over loans of money, enforcing spousal support agreements and other family law orders and judgments. For complete information about all John F. Bradley, Jr., Attorney At Law services, visit the firm's website at http://www.jfbatlaw.com or call (408) 998-2000.