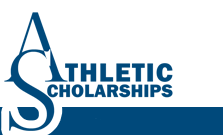 (PRWEB) June 16, 2012
There are approximately 298 NCAA Division I colleges with baseball programs that compete each year to take home the World Series title. AthleticScholarships.com, a premiere college sports recruitment and scholarships statistics website, has analyzed the final 8 2012 College World Series teams in the quarter finals. The analysis has helped them create reports on the top players.
The second report focuses on the high school stats of leading catchers: Mike Zunino (University of Florida), Stephen McGee (Florida State University), Riley Moore (University of Arizona) and David Lyon (Kent State).
The report's analysis compares the stats of these college athletes with the stats that have been labeled as ideal for Division I baseball catchers.
Division I Baseball Recruiting Stats for High Level Catchers

Height: 6'1"
Weight: 200 lbs
Pop Time: 1.95 and below consistently
Accolades including, All-Region and All-State
The data used to create these recruitment stats was provided by college baseball coaches and recruiters, college baseball rosters and hundreds of recruited high school athletes across the nation. The following stats are approximate. High school athletes that meet one or two of the stats above are still likely to garner interest among recruiters and possibly a baseball scholarship.
Senior High School Stats of the Top 2012 College World Series Catchers
Mike Zunino

Position: Catcher
Height: 6'2"
Weight: 195
Batting Average: .464
Fielding Percentage: .975
Home Runs: 12
Threw out 8 of 20 steal attempts
Stephen McGee

Position: Catcher
Height: 6'3"
Weight: 185
Batting Average: .531
Pop Time: approx.: 1.9
60 Yard Dash: 7.48
Riley Moore

Position: Catcher
Height: 6'3"
Weight: 190
Batting Average: .493
Pop Time: 1.88
Two-time First Team All-Channel League selection
David Lyon

Position: Catcher
Height: 5'11"
Weight: 195
Batting Average: .469
Named to the Big-30 All-Star team
To get more information on college baseball and softball recruiting as well as athletic scholarship statistics in states, divisions and schools across the country, please visit: AthleticScholarships.com
About AthleticScholarships.com
AthleticScholarships.com is a leading provider of college athletic scholarship statistics and recruitment information. The organization helps student athletes identify opportunities and make connections with recruiters across the country by gathering stats on a wide variety of men's and women's sports and delivering the information in an easily searchable format that allows users to search by sport, state, division and school.