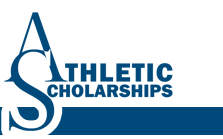 a one or two star player will meet one or two of the requirements and still earn some interest
(PRWEB) March 01, 2012
College sports recruitment and athletic scholarship information website AthleticScholarships.com has recently published their wrestling recruitment guidelines. The recruitment guidelines give student athletes insight on what college wrestling recruiters and coaches consider to be the ideal statistics and achievements for high level, 5-star recruits.
However it should be stressed that evaluating prospective student athletes isn't an exact science and as pointed out by Rick McDole, Director of Recruiting Operations at NCSA, "a one or two star player will meet one or two of the requirements and still earn some interest". Competition is steep when it comes to getting a position on a college wrestling team. Using these guidelines student athletes can better understand the recruitment process and increase their odds of securing a position on a wrestling team.
These wrestling recruitment guidelines were developed using data supplied by various sources, including college rosters, college wrestling coaches and hundreds of wrestling recruits across the United States.
Division I Wrestling Recruitment Stats

4 Time Varsity Starter
Junior or Cadet National Champion or Placer
Winner or Placer at the Tournament of Champions
State Champion or Multiple Time Placer
Placed at Top Tournaments Including:
o Iron Man Invitational
o PowerAde Christmas Tournament
o Delaware Beast of the East
o Easton-Phillipsburg National HS Wrestling Duals
o Reno Tournament of Champions
Division II/NAIA Wrestling Recruitment Stats
3 Time Varsity Starter
Multiple Time District Placer
District or Regional Champion
State Placer
Winner of Several High School Tournaments
Greco and Freestyle Experience
Division III/NAIA Wrestling Recruitment Stats
2 Time Varsity Starter
Winner or Placer at Several High School Tournaments
District Placer
Preferred Grades for Division I Wrestling Recruits
3.0 GPA
ACT score of 24+ or higher
SAT score of 1000+ out of a possible 1600
Currently, there are approximately 2,668 athletes playing at the 84 NCAA Division I schools with wrestling programs. These programs offer on average 9.9 wrestling scholarships per school. There are 1,409 athletes playing at the 47 NCAA Division II schools with wrestling programs. These schools offer 9 wrestling scholarships per school on average. Lastly, there are 89 NCAA Division III schools with 2,445 student athletes in wrestling programs.
To watch wrestler recruiting videos, get more information on wrestling recruiting as well as athletic scholarship statistics in schools, states and divisions across the nation, please visit: AthleticScholarships.com
About AthleticScholarships.com
AthleticScholarships.com is a leading provider of college athletic scholarship statistics and recruitment information. The organization helps student athletes identify opportunities and make connections with recruiters across the country by gathering stats on a wide variety of men's and women's sports and delivering the information in an easily searchable format that allows users to search by sport, state, division and school.
###