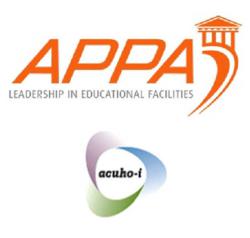 "Leaking shower pans we refinished at Florida Atlantic five years ago don't leak and still look great."
Colorado Springs, CO (PRWEB) October 23, 2012
Miracle Method Surface Refinishing exhibited at three major College Facility Manager Conferences this fall and generated significant interest from attendees. Miracle Method's relationship with campus facility decision makers has grown dramatically since the company first began exhibiting at APPA and ACUHO-I Facility Management Conferences in 2008.
Miracle Method takes advantage of the college facility shows to educate managers and to demonstrate the effectiveness of their process. Despite being in business for over 30-years, surface refinishing is still unknown to many. "The most common response we hear is, 'I didn't know you could do that.' The second response is "when can you come to our campus," says Don Dominick, Miracle Method VP Business Development.
The common denominators for residence hall problems are leaking shower pans, worn and moldy grout and dated tile bathrooms. Miracle Method offers an affordable and durable alternative to removal and replacement. "Traditional demolition and replacement solutions are not only expensive, but take more time than a college has during breaks," adds Dominick. "Facility Managers work in tight windows, often on holiday and summer breaks. The job starts the day students leave and must be completed before they return."
A leaking shower pan in a community bathroom is not an isolated problem. The water from the leak can go directly to the floor below and cause ceiling damage or may even travel down the hall and into rooms several floors below. Re-grouting is not a solution, it will breakdown and leak again. Even replacement is only temporary, as tile setters typically offer only a one-year guarantee. Miracle Method's process has proven to be very durable. "Leaking shower pans we refinished at Florida Atlantic five years ago don't leak and still look great," states Dominick.
Miracle Method's trade show demonstration illustrates how permanently sealing the grout, not only eliminates leaks, but improves the look, prevents mold and mildew and reduces maintenance costs.
"Attending these conferences is especially gratifying as our booth is visited by so many satisfied customers," says Dominick. "We have done work for a number of major universities this year, including the University of Buffalo, Kent State, Penn State, University of Richmond and many others.
Miracle Method plans on expanding its association with colleges and university facility managers in 2013 by attending more regional APPA conferences. What was once a small part of the company's business is now a major contributor.
To learn more about Miracle Method's solutions for colleges and universities, visit http://www.miraclemethod.com/collegehousing, email sales(at)miraclemethod(dot)com or call 800 444-8827.