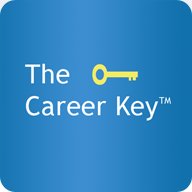 It just makes common sense," says Dr. Jones. "The more you are interested in a college major, the more time you spend on it, the better grades you get, and the sooner you graduate.
Portland, OR (Vocus/PRWEB) December 02, 2010
Research shows that the match between students' personality and their college major predicts the grades they earn and whether they graduate on time, according to a new report released by Career Key, the #1 Internet source for career guidance. It gives valuable advice for students, parents, adults making a career change, faculty advisors and educators.
Low graduation rates are a national concern. As President Obama recently said, "We have been slipping. In a single generation, we've fallen from first place to 12th place in college graduation rates for young adults." How can students do well in college? A Career Key report suggests an important answer: increase the number of students choosing a college major that matches their interests or personality.
Major studies investigating this match are summarized for the public in a free PDF report, "Choosing a College Major Based on Your Personality, What does the research say?" It includes practical tips for students, parents, and adults making a career change. Nationally recognized counseling psychologist and author of The Career Key, Dr. Lawrence K. Jones wrote the report.
The studies are based on John Holland's theory of careers. According to the theory, people who are similar in personality are drawn to compatible environments having people who share their interests, values and skills. Artistic persons in a college, for example, are drawn to other Artistic people – the students and faculty in an artistic major. This is an example of what the theory calls a "congruent match".
Unfortunately, a significant number of students do not choose a college major congruent with their personality. The research shows that their grades and likelihood of graduating suffer as a result.
In a 2006 study, for example, researchers Terence Tracey and Steven Robbins followed 80,574 students in 87 colleges over a five-year period. The results showed good grades are related to having a major close to one's personality. Most impressively, they found that congruence predicted overall GPA after five years better than ACT scores.
Another study (2010) looked at the graduation rate for students in 15 four-year colleges and 13 two-year community colleges. They found that higher levels of congruence lead to a greater likelihood of getting a timely degree.
"It just makes common sense," says Dr. Jones. "The more you are interested in a major, the more time you spend on it, the better grades you get, and the sooner you graduate."
These results parallel research on career choice. Personality-occupation congruence predicts job satisfaction and success.
In the report, Dr. Jones recommends strategies for taking advantage of these research findings. For example, individuals or organizations should use a scientifically valid measure of Holland's personality types. Valid measures are supported by peer-reviewed, scientific studies showing they truly assess the Holland types. Unfortunately, commercial, school, state, and federal government websites widely use invalid measures.
"We must assume, that tens of thousands of students and adults are misdirected to occupations, career pathways, and college majors that do not fit their personality. This is likely one reason for the declining college graduation rate," says Dr. Jones.
A list of college majors must also be accurately organized by Holland type using a scientifically sound method. Dr. Jones recommends that readers learn about how majors were classified. Like invalid career tests, there are invalid lists of majors.
A high-quality list should also be comprehensive, up to date, and suggest compatible majors to individuals they would not have thought of otherwise. In 2010, the U.S. Department of Education listed more than 1400 college majors and programs of study in U.S. (and Canadian) colleges and community colleges.
In light of the report, educators and school counselors will want to review current practices and ask: "How well do we help students match their interests and personality to courses, career pathways, and college majors?" College faculty, counselors, retention specialists, and administrators will want to ask a similar question.
About The Career Key
Since 1997, Career Key has been the #1 Internet source for helping people choose careers and college majors. It was the first to offer a scientifically valid career test on the Internet and is the only one that can be licensed for use on an external website. Career Key's author, Lawrence K. Jones, Ph.D., NCC is Professor Emeritus at North Carolina State University and co-author of the e-book "Match Up! Your Personality and College Majors" that lists all majors by Holland personality type.
# # #