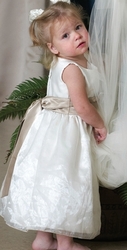 We provide safe, reliable, and fun on-call childcare so you can relax and enjoy your event while the kids have a great time too!
Orange, CA (PRWEB) January 9, 2011
Expanding in Southern California, the San Diego, Newport Beach, Laguna Beach, and Villa Park Franchises are coordinating efforts to bring special event quality childcare to local wedding and special event coordinators, businesses, and visitors. The collaborative effort spawns from their customized on-call childcare program currently operating in the area, local families can have a qualified caregiver in-home, at the event, in the hotel room, or even at the country club with short notice.
College Nannies' special event services are an easy to use solution for hourly childcare needs, "We provide safe, reliable, and fun on-call childcare so you can relax and enjoy your event while the kids have a great time too," explains Ryan Yetter, General Manager of the Villa Park Franchise. Customized on-call solutions include events such as: weddings & receptions, family reunions, conferences & corporate parties, religious celebrations, fundraisers, galas, and many more. A Nanny Placement Coordinator will come to you and design a customized childcare solution to meet your specific needs and preferences.
College Nannies' on-call childcare solutions can be a lifesaver when every second away from the office counts. Local businesses can benefit from the backup care service by decreasing the amount of time an employee may need to take off work related to childcare issues. The service is mutual for both parties; increased productivity by allowing parent's to stay at work, as well as reliable on-call care children need to recover. College Nannies' recruits caregivers through close relationships with local colleges and universities. They hire current students and recent graduates with the initiative to be positive role models for the children they work with.
Fulfilling all the elements of legal employment, College Nannies' staff are insured and trained to work in childcare. Caregiver qualifications include: CPR/First Aid Certification, 2-3 years prior childcare experience, a minimum of 3 reference checks, and strong academic achievement. Background checks include: National County Criminal Search, National Sex Offender Search, and TrustLine Digital Fingerprinting (required for Nanny's in the state of CA).
Families can enjoy the benefits of on-call childcare through the convenience of caregivers traveling to right where you need them. College Nannies' already provides backup care services to organizations such as Deloitte, Cargill, General Mills, Intel, and the National Football League and are working to aide in the expansion to other business childcare options. Increasing productivity through reducing the amount of days off work for childcare is reliable and savvy.
About College Nannies & Tutors
Founded in 2001, College Nannies & Tutors is the nation's largest resource for customized nanny and tutoring services. Combined with strong and dedicated local ownership, College Nannies & Tutors has the passion and the means to provide a nanny or tutor precisely targeted to each family's unique needs. Whether that is the role model care that comes from a College Nanny placement or hourly childcare professional, or the one-on-one attention from a College Tutor, College Nannies & Tutors is committed to Building Stronger Families™ in communities nationwide and in Southern California since 2007. We all want the best for our children. Count on College Nannies & Tutors to help provide it.
Contact:
Ryan Yetter, General Manager
College Nannies & Tutors
Villa Park & Yorba Linda CA
(714) 637-1186
http://www.collegenannies.com
http://www.collegetutors.com
# # #