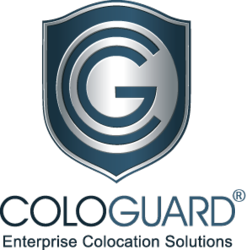 ColoGuard's experts are well-positioned to address a wide range of hot topics for general-interest and trade publications or websites.
New York, NY (PRWEB) June 26, 2012
ColoGuard, the New York region's most customer-focused provider of enterprise colocation solutions, today announced that its executives and technical staff are available to speak with journalists on a variety of timely technology and business trends.
ColoGuard's experts are well-positioned to address a wide range of hot topics for general-interest and trade publications or websites, including data center management, why companies are outsourcing IT and the challenges of growing a technology business during the Great Recession. In addition, ColoGuard experts can discuss general technology topics, such as security, disaster recovery, and IT challenges for the health care, financial and Internet telephony industries.
ColoGuard, which emerged from the Internet hosting company GalaxyVisions in 2011, has nearly a decade of experience providing data center and colocation solutions to a wide swath of businesses. Its founders, who served in a variety of roles at other colocation providers and Internet companies, believe that quality service and affordable prices are not mutually exclusive.
Here are some timely topics that ColoGuard's experts can address:

Data Center Trends: Businesses around the world are trying to do more with smaller budgets. That's why the colocation industry is now a $30 billion a year business and expected to grow 13% a year for the next decade. ColoGuard is at the forefront of this trend, providing enterprises with a secure, connected facility that's minutes away from Manhattan. ColoGuard customers do not have to incur the capital expense of operating their own data centers or the cost of maintaining infrastructure to keep it cooled, connected and secured.
Disaster Recovery: With enterprises increasingly reliant on their digital infrastructure, everyone is focused on the unthinkable - natural or manmade disasters, terror attacks or loss of power or connectivity at a primary data center. ColoGuard's secure facility allows clients to set up backup operations that can be fully functional in minutes should something happen to the primary location. ColoGuard's disaster recovery experts consult with enterprises on balancing cost and risk.
Environmental Concerns: The growth of data centers in recent years has raised awareness of environmental impacts, especially the amount of electricity consumed by these facilities. ColoGuard has instituted measures that dramatically reduce power consumption during winter months by cooling servers with filtered air from outside. ColoGuard experts are available to discuss details of its program to preserve the environment and can quantify the amount of electricity saved since the program started.
Security: Hackers, malware and other attacks can bring down the operations of businesses that rely on the Internet. ColoGuard monitors its clients' servers 24 hours a day, seven days a year and can comment on the latest Internet security issues from the perspective of a data center that is on constant watch for the latest problem.
To schedule an interview with an expert, contact ColoGuard Marketing Director Renata Magurdumov by phone at (917) 647-1762 or by email at renatam(at)cologuard(dot)com.
About ColoGuard
ColoGuard Inc. is a subsidiary of GalaxyVisions and was born out of the increasing need for affordable enterprise colocation solutions. ColoGuard is a privately held managed colocation facility based in the heart of Brooklyn, NY, just minutes from New York City. With a state-of-the-art in-house datacenter, ColoGuard's goal is to provide affordable enterprise colocation solutions for companies of all sizes. ColoGuard's facility offers a diverse network routes via dark fiber, 24/7/365 live technical support and prices and services that are unmatched by competitors.
About GalaxyVisions
GalaxyVisions was founded in 2003 and is a privately held managed services provider located in the heart of Brooklyn, NY. It provides affordable hosting solutions for companies of all sizes. GalaxyVisions supplies the servers, software, bandwidth and management tools needed to run almost any web-based application. From small projects to enterprise server solutions, GalaxyVisions will meet or beat the price of any competitor. GalaxyVisions is committed to excellent quality service 24/7/365.