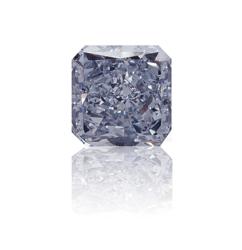 Because of the rare nature of colored diamonds, this program is designed to help customers create a one of a kind piece that no one has ever seen before
New York City, New York (PRWEB) March 21, 2013
Diamond Envy announces the launch of a new e-commerce store for conflict-free natural colored diamonds and natural colored diamond jewelry. The New York based website offers rare loose natural colored diamonds and natural colored diamond jewelry to the retail market at wholesale prices. With free shipping, a 60-day money back return policy, lifetime warranty, upgrade program, and an excellent Design Your Own Jewelry program, Diamond Envy will please all customers.
Anyone looking to create a piece of jewelry that reflects their personality above all else can work together with a jewelry designer in Diamond Envy's Design Your Own program. Unlike other jewelry stores, where customers are asked to match up diamonds with a limited number of settings, Diamond Envy will create anything you dream of. Because of the rare nature of colored diamonds, this program is designed to help customers create a one of a kind piece that no one has ever seen before. The Design Your Own program is not limited to engagement rings and can be used to create absolutely anything a customer wants.
"Natural colored diamonds have always appealed to collectors," says Diamond Envy's Dina Silverberg, "but with so many celebrities choosing colored diamond engagement rings, the desire for color has found its way into the hearts of everyone. With 15 years of experience as diamond manufacturers based in New York City's famed Diamond District, we felt it was time to share our knowledge and incredible diamond collection with a larger audience at the prices we give to our wholesale customers."
The diamond collection features an incredible 4.20 ct. Internally Flawless Fancy Pink Radiant diamond and a 3.02 Fancy Blue Radiant diamond. The prices for fancy color loose diamonds range from $336 to $1.2 million, making Diamond Envy appealing to a wide range of people. Natural pink, blue, yellow, champagne, green, orange, purple, chameleon, and gray diamonds are available for sale through the site while natural red and black diamonds are available by request. Argyle pink diamonds are available for sale through the site as well.
The diamond jewelry collection offers a stunning array of rings for all occasions, but especially engagements. For those looking to purchase a colored gemstone with the sparkle of a diamond, there is no better place to shop than Diamond Envy. Rings, pendants, diamond studs, earrings, and bracelets are all available for sale through the site in a range from $280 to $300,000.
Diamond Envy only offers diamonds from legitimate sources that are conflict free and ethically sourced. Every loose diamond comes accompanied by a GIA certificate. All jewelry is certified either by the GIA or EGL.
About Diamond Envy
Diamond Envy was launched in 2013 to bring colored diamonds to retail customers at wholesale prices. For 15 years we've worked in New York's famed Diamond District as diamond manufacturers—sourcing rough diamonds from ethical, conflict-free suppliers, cutting and manufacturing them into their polished state, and selling them to the wholesale market. Now we want to share our high quality inventory directly with you. Diamond Envy is a new concept in diamond e-commerce: a curated source of the best certified fancy color diamonds and jewelry at wholesale prices made available to you, a resource even more valuable to us than diamonds: our clients.
We pride ourselves on our friendly and available customer service. Think of us as your jewelry concierge—available to you in whatever capacity you need, whether as a design liaison, gemology educator, or a hand to hold through your first jewelry purchase. Call us, email us, or chat with us when we're online. It's our job to be available to you throughout the buying process to ensure your full satisfaction.