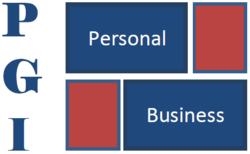 Premier Group Insurance is committed to keeping its customers informed and updated as quickly and easily as possible.
Denver, CO (PRWEB) June 20, 2012
Premier Group Insurance is making communication a two-way street through consistent updating of the agency's Facebook, Twitter and LinkedIn profiles as well as its interactive blog. These social media connections make it easy for customers, and those looking for information, to be kept up-to-date about insurance matters quickly and easily.
Customers can now request an insurance quote or service forms, get one-stop information about Colorado Car Insurance, access an employee directory and pinpoint locations directly from the agency's Facebook page. Social media is a great way to connect immediately with a trusted agent at Premier Group Insurance in the event of a disaster, after hours, or on the go; providing multiple ways to get information or request a quote.
Social networking services offer clients instant access to information from Premier Group Insurance that might otherwise be difficult to get in the event of a disaster or emergency. Claim information, weather alerts, disaster warnings and breaking news are now at the customer's fingertips. Clients can easily get in touch with the agent, especially if they do not have the agency's direct contact information within reach.
Premier Group Insurance's blog offers an opportunity for people to have an open dialogue with their agent about topics such as Colorado car, auto, or business insurance. Blog entries create a conversation filled with valuable information from knowledgeable agents about community and insurance news. It also includes tips and tricks for making the best insurance decisions. Blog discussions are especially helpful for those with general insurance questions. Users can also find insurance information by downloading Free Reports from Premier Group Insurance's website.
Consumers now have a simple way to communicate, collaborate, find expert advice, and share information using any of the social networking links found on the agency's website. Visit http://www.ThinkPremierFirst.com/ to learn more and to get connected to the resources offered by Premier Group Insurance.