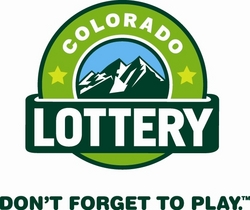 This is really unprecedented for us
Denver, CO (Vocus) March 27, 2010
For the first time, every Scratch game offered by the Colorado Lottery is eligible for entry into a second-chance drawing online. The Lottery offers second-chance drawings for 25 to 30 select Scratch games annually. But starting this week, Scratch games that don't feature their own second-chance drawings will be eligible for entry into an online second-chance drawing for a 2010 Ford Fusion, valued at $35,000.
"This is really unprecedented for us," said Colorado Lottery Acting Director Tom Kitts. "We've made all of our Scratch games eligible for second-chance drawings at the Colorado State Fair. But this is the first time we're allowing players of all of our Scratch games to conveniently enter their non-winning tickets online for a second shot at winning."
The last day to enter the hybrid car drawing is June 30, 2010. The drawing will be held July 1, 2010. To find out which games qualify for which drawings and entry instructions, click here: https://www.coloradolottery.com/index.cfm/ID/55/Second-Chance-Drawings/
Proceeds from the Colorado Lottery's games – Scratch, MatchPlay, Cash 5, Lotto and Powerball - stay in Colorado to improve the quality of life in the state. The Lottery has returned more than $2 billion to the state of Colorado since it was established. Through Great Outdoors Colorado, the Conservation Trust Fund and Colorado State Parks, the Lottery has provided funding for new trails, precious open space and wildlife protection.
Media Contact:
Erika Gonzalez
PHONE 303.759.6872
CELL 303.945.9724
erika(dot)gonzalez(at)lottery(dot)state(dot)co(dot)us
# # #